The Zimmer Durom Cup and Other Metal-On-Metal Devices Have Similar Problems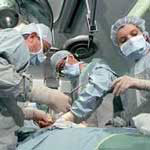 The Zimmer Durom Cup was approved by the FDA in 2006. A metal-on-metal device, the product was marketed as a superior alternative to metal-on-plastic devices with longer durability. By 2007, problems with the device began to be reported.
Dr. Lawrence Dorr notified the company as to Zimmer hip complications such as high failure rates and premature loosening, among others.
The product was withdrawn from the market in 2008, but the recall lasted only a month. In another situation with a Zimmer device, the company recalled the DePuy ASR hip in 2010 and removed it from the market permanently. The Zimmer Durom Cup was re-released onto the market with updated surgical instructions.
It was concluded by Zimmer that the problem was not due to defect, but surgical error.
In August of 2011, all lawsuits against Zimmer hip were consolidated by the U.S. Judicial Panel on Multidistrict Litigation into one MDL in the Northern District of Illinois.
An FDA panel states that metal-on-metal devices are not superior to metal-on-plastic devices
In June 2012, a 2-day panel meeting resulted in the FDA establishing new recommendations for patients who suffered from complications due to a metal-on-metal (MoM) devices such as Zimmer Durom Cup. It was concluded by the panel that the marketing suggesting MoM devices were superior to metal-on-plastic products was inaccurate. They could even result in worse outcomes.
Problems with Zimmer hip may include implant failures, pseudotumors, metal ion contamination, lesions, and other issues that require hospitalization and painful revision surgery.
Other manufacturers than Zimmer have come under scrutiny for their MoM devices. One such manufacturer is Smith & Nephew. They are the manufacturer of a product called the Birmingham MoM system that has been said to cause metal poisoning.
A lawsuit is filed against Smith & Nephew, a manufacturer—like Zimmer—of MoM devices
On September 12, 2012, a new lawsuit was brought against Smith & Nephew in the U.S. District Court for the Southern District of California. The plaintiff, William Reilly of California, brings counts of false representation, strict product liability, breach of warranties, and negligence. Similar to cases brought by Zimmer hip lawyers, in which plaintiffs claim that the company failed to warn of possible complications, and continue selling the implant regardless of reports of defects.
The plaintiff was diagnosed with metal poisoning and required revision surgery
Reilly claims to have been implanted with the Birmingham device in May 2007. However, in October 2011, he was diagnosed with metal blood poisoning and her required revision surgery on his hip.
The Birmingham was the first MoM device to gain approval by the FDA in the U.S. In 2007, 185 implants were recalled due to improper packaging by a subcontractor. Apart from that, the product remains on the market. Like other MoM devices, it is still associated with problems and revision surgeries.
[SmartLink zimmerhiplawsuit]