Zoloft MDL Adds Lawsuit Jointly Filed by 10 Plaintiff Couples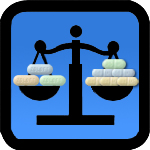 A new lawsuit recently added to the Zoloft MDL was jointly filed on September 7, 2012 by 10 plaintiff couples, all of whom have children who were born with serious birth defects allegedly caused by the mothers' ingestion of Zoloft during pregnancy. The complaint was filed in the U.S. District Court, Eastern District of Pennsylvania in Philadelphia, where the Zoloft MDL is based. The purpose of the Zoloft MDL is to streamline the legal process and make it more efficient by consolidating federal Zoloft litigation.
Children suffer cardiac problems and other serious birth defects
The children (minor plaintiffs) in the complaint suffer from a multitude of serious birth defects, including cardiac defects, pulmonary issues, and other abnormalities. Among the 10 plaintiff couples are Wisconsin parents Amanda T. Becker and Ethan R. Becker, whose child C.L.B. was born on March 15, 2004 with a double aortic arch and a patent ductus arteriosus; Florida mother Valerie George, whose child J.R.G. was born on September 16, 2006 with Tetralogy of Fallot, ventricular septal defect, pulmonary stenosis, and patent foramen ovale; and Wyoming parents Jodi L. Patterson and Jeremiah M. Bucholz, whose daughter A.L.B. was born on August 17, 2005 with craniosynostosis, cleft lip, and cleft palate, and who suffers severe developmental delays.
The children have all been forced to undergo surgeries for their birth defects, many of them life-threatening open heart surgeries.
Complaint alleges that Pfizer failed to warn of drug's risks
The complaint alleges that Zoloft manufacturer Pfizer knew of the risk of birth defects from Zoloft, but failed to warn doctors and patients. According to the lawsuit, "Pfizer knew from preclinical studies and subsequent published studies that dangerous birth defects were associated with Zoloft use during pregnancy…Pfizer's failure to disclose this information was willful, wanton, and with intentional disregard to the health and safety of consumers…and caused serious and permanent injuries to minor plaintiffs."
The lawsuit further states that at the time the mothers ingested Zoloft during pregnancy, they were not aware of its risks, and that if they had known the drug could cause birth defects, they would not have taken it while pregnant.
The complaint brings multiple counts including defective design, strict products liability, negligence, failure to warn, fraud, and breach of warranty.
[SmartLink zoloftlawsuit]