California Vaginal Mesh Lawsuit Filed Against C.R. Bard and Coloplast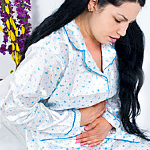 One of the most recent transvaginal mesh lawsuits was filed on October 19, 2012 in the U.S. District Court in the Northern District of California. The plaintiff alleges that the defendants—C.R. Bard and Coloplast—manufactured products that didn't serve their designed purposes.
She received the vaginal mesh device manufactured by Bard on June 3, 2003, to treat her pelvic organ prolapse (POP). The Bard device failed. She then had a device manufactured by Coloplast to treat her POP and it caused her more pain and suffering.
Devices were heavily marketed and offered exaggerated and misleading expectations, lawsuit states
The lawsuit states that the devices manufactured by Bard were heavily marketed to the public and medical community and offered expectations that were exaggerated and misleading regarding benefits of the products. The plaintiff's attorney alleges that Bard's products were already under scrutiny due to issues causing them to fail. It is asserted that severe and irreversible injuries were caused by the devices. Some of these injuries include recurrence of the condition they were intended to treat, chronic infection, and extrusion and erosion.
Women were subjected to needless risk due to the company's decision to withhold or underreport information as to the devices' safety. The plaintiff in the California case is cited as a prime example of the dangers due to her transvaginal mesh issues that required that she have the device removed and replaced.
Plaintiff seeks in excess of $75,000
The plaintiff was implanted with the Coloplast device in 2007 and 2009 and has had continued problems with the devices. She seeks in excess of $75,000 because of her pain and suffering and ongoing medical treatment. Her causes of action include negligence and product liability, as well as breach of warranty.
Her husband is listed on the complaint because his wife's injuries have caused a loss of consortium. In their lawsuit, they seek punitive, general and exemplary damages from the defendants.
Mesh devices approved by the FDA through the "fast track" process
The devices had been approved by the FDA under the fast track approval process, technically known as section 510(k). With the 510(k), clinical testing on a product can be bypassed and the product approved as long as it is similar to one that is currently on the market.
With the Bard products, the company showed that their vaginal mesh product was similar enough to others on the market that they were able to utilize the fast track process and they needn't conduct clinical tests to demonstrate that their products were safe and that they worked.
[SmartLink vaginalmeshlawsuit]