Couple Joins Transvaginal Mesh Litigation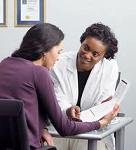 A married couple from Alabama filed a lawsuit against transvaginal mesh manufacturers American Medical Systems, et al, Endo Pharmaceuticals, et al, and Boston Scientific Corporation on October 25, 2012. The wife plaintiff is claiming personal injuries, pain, and suffering, and the couple's lawyer claims that the injuries that she suffered were the result of a device that is "biologically incompatible with human tissue". They are seeking compensation and have filed their lawsuit in the United States' District Court for the District of Minnesota.
Device alleged to be defective
Pelvic mesh products are intended to support pelvic organs in the cases of patients who suffer from pelvic organ prolapse or stress urinary incontinence. They contain a monofilament polypropylene mesh that is intended to treat and correct the condition, and the couple's lawyer claims that scientific evidence shows that the material is incompatible with human tissue and promotes an immune response in a large subset of the population. This immune response can cause serious adverse reactions to the mesh, including bleeding, chronic infection, organ perforation, and other vaginal mesh complications.
The couple claims that the defendants knew the risks associated with their vaginal mesh device and deliberately or negligently concealed these risks from the public. The wife plaintiff, according to the lawsuit, received a mesh product made by American Medical Systems on the 15th of February, 2010; as a result of being implanted with this device, she says that she suffered serious bodily injuries that included but were not limited to pelvic pain, infection, urinary problems, and other injuries. The couple's lawsuit goes on to claim that these injuries would not have occurred were it not for the defective nature of the vaginal mesh device.
Damages sought in lawsuit
The couple's lawsuit is one of many transvaginal mesh lawsuits that have been filed nationwide. Perhaps thousands of women have experienced transvaginal mesh issues and are now dealing with medical bills and other costs arising from their serious injury. A large number of these patients are driven to seek compensation from the device manufacturers.
[SmartLink vaginalmeshlawsuit]