First Bellwether Trials in Pradaxa MDL Scheduled for August 2014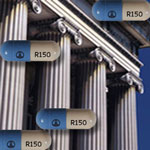 The first bellwether trials in the MDL for Pradaxa cases have been scheduled to begin in August 2014 – only two years after the establishment of the MDL, which is a relatively fast turnaround. That's good news for plaintiffs in the 120 Pradaxa cases pending against the drug's manufacturer, Boehringer Ingelheim. The bellwether trials will cover four lawsuits alleging side effects of Pradaxa, and are expected to be spaced about six weeks apart.
Importance of bellwether trials
The purpose of a multidistrict litigation, or MDL, is to make the judicial process faster and more efficient by consolidating lawsuits that make similar claims against the same defendant and cite similar evidence. In an MDL, pretrial proceedings and discovery are combined, but the lawsuits remain separate and distinct, and each case is decided on an individual basis. An important part of the process is bellwether trials, which are representative trials that are used as a gauge to see how juries are likely to respond to particular claims or evidence.
Background on Pradaxa litigation
Pradaxa (dabigitran) was first approved by the FDA on October 19, 2010 as an anticoagulant to reduce the risk of clotting and stroke in patients with non-valvular atrial fibrillation. But within the first 14 months after the drug's approval, the FDA received more than 2,367 adverse event reports of bleeding events from the drug, including 542 reports of Pradaxa related deaths, more than 900 cases of gastrointestinal bleeding, more than 300 cases of rectal bleeding, and more than 200 cases of cerebrovascular accidents.
In March 2012, the first lawsuit alleging side effects of Pradaxa was filed. It was followed by many more lawsuits, and in August 2012, the U.S. Judicial Panel on Multidistrict Litigation established the MDL for Pradaxa cases in the U.S. District Court for the Southern District of Illinois. The MDL is being overseen by the honorable Judge David R. Herndon.
Patients who have suffered Pradaxa bleeding injuries can still join the MDL
Although the Pradaxa MDL is already underway, new lawsuits may be added to it up until the start of the first bellwether trial in August 2014. If you or a family member have suffered side effects of Pradaxa, consult an attorney to determine your potential eligibility for a lawsuit. You may be entitled to receive financial compensation for your injuries.
[SmartLink pradaxalawsuit]