Florida Couple Sues Coloplast for Vaginal Mesh Complications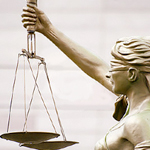 A Florida couple filed a new lawsuit alleging pelvic mesh implant complications on October 19, 2012 in the U.S. District Court for the Northern District of California. The suit claims that the manufacturer of the pelvic mesh product—the Danish firm Coloplast—misrepresented the dangers of the device.
The plaintiff claims that she has suffered "severe injuries" that may be permanent and seeks punitive damages from Coloplast.
Attorneys predict many more vaginal mesh lawsuits in the future
Complaints against vaginal mesh products have become so prevalent that attorneys are predicting as many as hundreds more plaintiffs will be filing vaginal mesh lawsuits as a result of problems they've had with these devices. Manufacturers are accused of willfully deceiving women as to the safety of the vaginal mesh products.
Multidistrict litigation (MDL) is a proceeding in which civil cases from across the country are consolidated and heard in one district court. One MDL against vaginal mesh manufacturers in progress has 24 cases in the legal action. This is the sixth currently active MDL suing for vaginal mesh problems.
Vaginal mesh complications can be serious and long term
Pelvic and transvaginal mesh products were first introduced in the 1990s. They were designed to treat conditions women experienced after menopause, a hysterectomy, or childbirth. One such condition is pelvic organ prolapse (POP). This occurs when pelvic organs including the bladder and the rectum drop into the vagina. It is not uncommon for older women to experience POP. The synthetic mesh is meant to support the prolapsed organs.
Side effects experienced by recipients of vaginal mesh may be as relatively benign as constipation and urinary incontinence, but women are also complaining of vastly more serious issues like vaginal mesh erosion.
Vaginal mesh erosion is when the mesh shifts and/or punctures the vaginal tissue. If this happens, the woman might have pain during intercourse, bleeding, and organ puncturing. If the mesh device is defective, the patient might have vaginal scarring, recurrence of prolapse, and neuromuscular side effects.
FDA warns that vaginal mesh erosion is not uncommon
A public health warning regarding vaginal mesh products was issued by the Food and Drug Administration (FDA) in 2008. The potential risks of using vaginal mesh products were listed, but stated that occurrences of complications deemed serious were rare. In 2011, the agency revised this opinion and stated that cases of vaginal mesh erosion were not uncommon. Mesh manufacturers, including Coloplast, were ordered to conduct post-market safety reviews. In addition, the FDA also discovered that the symptoms of POP—what the device is designed to treat—often fail in their designated goal.
Increasingly, because of the number of women negatively influenced by vaginal mesh products, lawsuits are being filed to recover compensation for their injuries.
[SmartLink vaginalmeshlawsuit]