Georgia Plaintiff Files GranuFlo Death Suit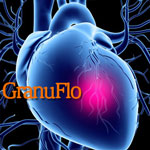 A Georgia resident has filed suit against Fresenius Medical Care after his father allegedly passed away as a result of his use of the dialysis chemical GranuFlo. Harold Bolton, Jr. filed suit in the United States' District Court for the District of Massachusetts on October 25, 2012. He is filing as administrator of the estate of his father, Harold Bolton, Sr., as well as individually and claims that his father suffered serious side effects associated with GranuFlo that ultimately resulted in his untimely death.
GranuFlo side effects can be deadly
According to Bolton's lawsuit, the decedent, Harold Bolton, Sr. was prescribed GranuFlo and NaturaLyte about three times a week beginning in 2006. These products are manufactured and marketed by Fresenius Medical Care and are used to help dialysis patients avoid the buildup of acid in the blood, also known as acidosis. The products are also used during dialysis to help control acid buildup in the patients. The products are unique in the dialysis treatment industry in that they use sodium dictate, which doubles the amount of acetate compared to other formulations.
The difference seems relatively minor, but it is crucial–if doctors don't know the difference and don't adjust a patient's dosages correctly, the patient may end up with too much of the product in their bloodstream. This can cause the blood to become too alkaline, as opposed to acidic, and can lead to heart rhythm problems and cardiopulmonary arrest.
Bolton, Jr.'s lawsuit claims that Harold Bolton Sr. received hemodialysis treatment on October 24, 2010, at a Fresenius dialysis center in Georgia, where he was provided with GranuFlo. Shortly after this, he suffered from a sudden heart attack and died on the 26th of October. His son claims in his lawsuit that his father's death was directly related to GranuFlo related side effects.
Compensation for injuries
Bolton, Jr. is seeking GranuFlo lawsuit settlements that could help cover costs related to his father's death resulting from GranuFlo related side effects. He claims that his father and other patients were not adequately warned about the risks associated with GranuFlo and NaturaLyte, and is bringing counts of strict liability, negligence, failure to warn, wantonness, fraud, breach of warranties, wrongful death, and unjust enrichment against Fresenius Medical Care.
[SmartLink granuflolawsuit]