Heart Attacks and Stroke Linked to GranuFlo and NaturaLyte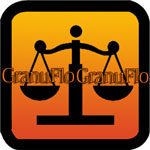 The dialysis products GranuFlo and NaturaLyte, both manufactured and distributed by the German-based company Fresenius Medical Care, have been linked to life-threatening side effects including heart attack, arrhythmia, and stroke. On June 27, 2012, the FDA issued a Class 1 recall of NaturaLyte and GranuFlo, indicating that the medications were extremely dangerous. Class 1 is the FDA's most serious and urgent level of recall, used only when "there is a reasonable probability that the use of or exposure to a violative product will cause serious adverse health consequences or death. "
Role of dialysis for kidney patients
The kidneys clean toxins and waste from the bloodstream. But if the kidneys lose 85 to 90 percent of their function, they cannot adequately clean the blood. At that point, the patient requires dialysis, also referred to as hemodialysis. Concentrates like GranuFlo and NaturaLyte are used in dialysis to prevent a buildup of acid in the blood.
Risk of bicarbonate overdose
However, an internal memo sent by Fresenius in November 2011 to its own network of dialysis centers warned of a risk that had been discovered with GranuFlo and NaturaLyte: that these concentrates could raise the level of bicarbonate in patients' blood more than other concentrates, which could result in life-threatening consequences including heart attacks, arrhythmias, or strokes. In fact, the memo reported, there were 942 deaths of patients at Fresenius dialysis clinics who had suffered a heart attack after using GranuFlo, and those patients were found to have elevated bicarbonate levels in their blood. The memo cautioned doctors to be careful to properly adjust the dosage when using these products to lessen the risk.
FDA investigation
In March 2012, the FDA learned about the Fresenius memo and questioned the company as to why it had sent this urgent warning only to its own dialysis centers but not to the many other clinics, nursing homes, on-site dialysis providers, and other medical centers that used GranuFlo and NaturaLyte. After the FDA's questioning, Fresenius did send the warning to those outside centers, and the FDA itself issued a public warning about the products before recalling them entirely. But the FDA is still investigating why Fresenius put dialysis patients at risk for four months by not warning doctors outside its own clinics about the danger of GranuFlo.
Since the recall, many patients who have suffered adverse side effects from using GranuFlo or NaturaLyte have filed lawsuits against Fresenius for failing to warn them of the known danger inherent in using these products.
[SmartLink granuflolawsuit]