Illinois Lawsuit Alleges Actos Caused Plaintiff's Bladder Cancer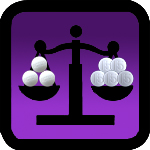 Approved in 1999, the diabetes II medication Actos (pioglitazone) has been linked in studies to bladder cancer. In one such case, Arthur West of New Jersey filed an Actos litigation against manufacturer Takeda Pharmaceuticals following his diagnosis of bladder cancer in December of 2011.
According to West's filing, he began taking Actos in 2005 and continued treatment took for over 40 months, which significantly increased his risk of getting bladder cancer. Two months prior to his bladder cancer diagnosis, he stopped taking the medication.
Recalls of Actos implemented in Germany and France, but not the United States
On October 12, 2012, West filed his case in the Circuit Court of Cook County, Illinois where it will be overseen by Judge William Maddux. West claims that in 2005, Takeda chose not to publish a study that alleged a connection between long-term use of Actos and the disease.
Recalls of the drug were implemented in 2011 by the manufacturer in both France and Germany, but in spite of the recalls in these countries and the studies linking Actos to bladder cancer, Takeda didn't issue a recall of the drug in the United States.
Hundreds of lawsuits have been filed against Takeda for plaintiffs suffering from the side effects of Actos. Many of these cases allege that the manufacturer deliberately concealed the risks of bladder cancer when using Actos. The company is accused of failing to take precautions to protect the consumer and of failing to properly test the drug even though Actos has created massive profits for them.
Actos cancer risk increases by 40 percent when taken for a long period of time
When a person takes Actos for more than 12 months, their risk of bladder cancer increases. If they take it for long periods of time, the risk increases by 40 percent.
Bladder cancer symptoms include the need to urinate frequently without urinating; blood in the urine; and pain when urinating.
If bladder cancer is caught early, there are treatments available. Doctors typically use four methods of treatment for bladder cancer—chemotherapy, radiation, surgery, and biotherapy.
Chemotherapy can stop the spread of cancer cells. Radiation is capable of killing the cancer cells. Surgery is done to remove the cancer from the body. Biotherapy is designed to strengthen the body's defenses against the disease by using the patients' immune system.
[SmartLink actoslawsuit]