Illinois Man Joins New York Propecia MDL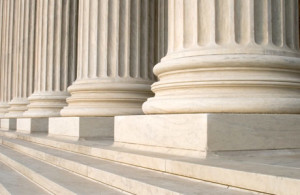 An Illinois man joined Propecia litigation on November 6, 2012, filing a lawsuit in the United States' District Court for the Eastern District of New York. The plaintiff claims that he suffered injury after taking the medication in order to treat his male pattern hair loss. He claims that drug maker Merck & Co. actively concealed knowledge that Propecia increases a risk of a patient experiencing sexual side effects in order to continue selling medication. He is seeking compensation for the injuries that he has suffered.
Propecia lawsuit filed
According to his lawsuit, the plaintiff began taking the medication in 2002, when he was 32 years old. He was prescribed the drug in order to slow his male pattern baldness and regularly took the medication between 2002 and 2005. He says that, despite ceasing to use the medication in 2005, he continues to experience Propecia side effects including sexual side effects like erectile dysfunction and impotence. He says that because of these side effects, his quality of life has been severely diminished.
The plaintiff states that drug maker Merck failed to adequately warn patients about the risk of sexual side effects even after patients discontinued their use of the medication. The Illinois man is one of many men who has been injured by these side effects, which can result in depression and even suicide ideation–sexual side effects can be devastating to the psyche and can cause conflict within romantic and interpersonal relationships.
One study has shown that out of men who had formerly used the active component of Propecia and had experienced sexual side effects for at least three months, 11 percent of men had mild depressive symptoms, 28 percent had moderate symptoms, and 36 had severe ones. 44 percent of these patients had suicidal thoughts, which is a significant percentage.
Reports of sexual side effects
The plaintiff has filed his Propecia lawsuit against Merck, bringing charges of strict liability, negligence, breach of warranties, violation of unfair and deceptive trade practices acts, fraud, and negligent infliction of emotional distress. He is seeking compensation for his sexual side effects and other injuries.
[SmartLink propecialawsuit]