Kentucky Plaintiff Joins Texas MDL Alleging Pinnacle Hip Problems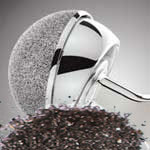 A new DePuy Pinnacle hip lawsuit alleging problems with the hip replacement device was filed in the U.S. District Court of the Northern District of Texas by Kentucky resident Brenda Conley.
Conley, in 2003, had the Pinnacle hip devices implanted in both her left and right hips. After the implants, she developed numbness in both hips and suffered from limited mobility. She now experiences chronic pain and metal poisoning as a result of these allegedly defective hip implants and her attorney states that she will require revision surgery to replace the implants.
DePuy's Pinnacle hip approved through the controversial 510(k) process
Approved by the FDA through the 510(k) process in which the manufacturer is able to market and sell a product to the public without clinical trials if it is judged to be substantially equivalent to a product already on the market, the Pinnacle hip has had numerous reported problems. Because the device was similar to others on the market, DePuy was able to sell it without testing.
The plaintiff states that she would not have agreed to receive the Pinnacle implant had she been aware of the reported early failure rates, risks, and defects. The lawsuit states that the company had received negative feedback since 2002, but didn't issue a recall or warn doctors and patients of the dangers.
Conley seeks compensation for medical bills, loss of wages, loss of future earning potential, pain and suffering, and emotional distress.
Large number of complaints spur MDL creation
More than 1,800 lawsuits have been brought against DePuy for the Pinnacle implant by patients who allegedly suffered severe medical complications such as metallosis, inflammation, bacterial infection, bone damage, tissue damage and required revision surgery. The large number of complaints led to the establishment of a federal consolidation known as multidistrict litigation (MDL) in which all cases are heard in one court but kept separately so plaintiffs—if they choose to—can settle their individual cases.
The presiding judge in the MDL has scheduled the first trial to start in September of 2014.
DePuy has received over 1,300 reports of injuries and damage due to the Pinnacle implant leading many to seek out an attorney hoping to file a claim and recover compensation.
Metal-on-metal devices lead to side effects and complaints
The "metal-on-metal" design of the Pinnacle hip implant means that it has metal parts that have a tendency to rub against one another during general activity by the patient. This might result in metal shards entering the bloodstream causing DePuy metal poisoning. This is also referred to as metallosis.
Other patients have reported bone loss and dead tissue surrounding the hip joint; some have complained of hip dislocations. Severe pain when performing normal tasks such as walking, sitting down, standing up and bending over has also been related as an issue by patients who received the Pinnacle.
[SmartLink depuyhiplawsuit]