Lawsuit Alleging Pradaxa Side Effects Joins Illinois MDL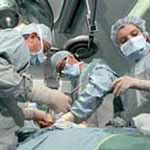 A lawsuit alleging side effects from Pradaxa was filed by plaintiff Harriet Meyer in August in the Eastern District of Kentucky. On October 1, 2012, the case was transferred to the U.S. District Court in Illinois where the Pradaxa multidistrict litigation (MDL) is located.
An increasing number of people like plaintiff Meyer are filing cases against manufacturer Boehringer Ingelheim alleging that the anticoagulant medication led to serious side effects.
Pradaxa has no known antidote for internal bleeding
Developed as an alternative to the fifty-year-old medication Warfarin (also known as Coumadin), Pradaxa was meant to be superior than Warfarin, a medicine that has a long history of side effects. Warfarin's side effects—specifically internal bleeding—can be reversed by administering heavy doses of vitamin K to the patient. Vitamin K is essential for coagulation and healthy bones. Pradaxa, on the other hand, does not have an antidote if internal bleeding occurs.
Despite that, sales of Pradaxa surpassed $1 billion this year. Individuals who have been affected by the Boehringer Ingelheim medication have chosen to file Pradaxa lawsuits seeking compensation for their injuries.
Number of deaths from Pradaxa higher than initially acknowledged
The manufacturer has admitted that deaths as a result of side effects from the use of Pradaxa are five times greater than previously acknowledged. The label was updated in April of 2012, but allegations of insufficient warnings are central to Meyer's complaint. Many other cases allege that the warning label on the drug regarding the dangers were not clear enough. They are waiting to be heard.
Meyer suffered from the side effects severe gastrointestinal bleeding, tarry stools, shortness of breath, and weakness. She needed blood transfusions and stayed in the hospital for two days to recover.
Claiming fraudulent concealment, negligence, misrepresentation, design defect, and strict liability, she is seeking actual and punitive damages, as well as interest, fees, and costs.
Pradaxa caused more fatalities than any other drug in 2011
Earlier this year, a report by FDA MedWatch stated that Pradaxa caused more fatalities in 2011 than any other drug with 542. In addition, there were 644 strokes, 291 cases of acute renal failure, and 2,367 incidences of hemorrhaging. It is now required that the risk of internal bleeding be clearly stated on the drug's label in Europe.
[SmartLink pradaxalawsuit]