New DePuy Pinnacle Hip Lawsuit Joins Texas MDL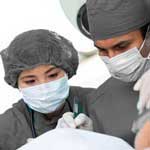 A new lawsuit alleging problems with the DePuy Pinnacle hip was filed in Texas on November 6, 2012. The plaintiff, Louis Scaldini, had two hip replacement surgeries in 2009 with the left hip being replaced in October and the right hip replaced in December. When he received the Pinnacle hip implants, Scaldini had no reason to believe that the devices were defective and dangerous in any way.
Shortly after receiving the implant in his left hip, however, Scaldini began experiencing problems including pain in the joint and had revision surgery in August of 2010. He had another revision surgery in May of 2012 to replace faulty components in the implant.
Plaintiff makes multiple claims seeking DePuy settlement
The plaintiff claims to still suffer from complications as a result of his Pinnacle hip implants and alleges a loss of quality of life, ongoing physical impairment, and loss of income. The causes of action listed by his DePuy attorney are breach of warranty, negligence, and strict liability. DePuy is also accused of negligence in marketing the device and its manufacture. They are accused of failing to test the device adequately before placing it on the market and of failure to warn consumers of the risks once they were known.
Nearly 3000 plaintiffs are involved in the Texas DePuy Pinnacle MDL
The case has been added to the multidistrict litigation (MDL) against DePuy Pinnacle hip devices in the U.S. District Court, Northern District of Texas. This MDL now has almost 3,000 plaintiffs. More plaintiffs are currently involved in lawsuits alleging failure and injuries with the DePuy ASR hip replacement device due to similar complications. Pinnacle hip lawyers are continually receiving calls from people seeking representation in a lawsuit against DePuy.
In spite of the complaints, DePuy has yet to issue a recall of the Pinnacle hip device.
[SmartLink depuyhiplawsuit]