New Jersey Woman Files Zoloft Birth Defects Lawsuit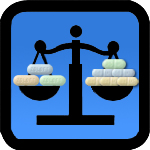 A New Jersey woman filed a new Zoloft litigation on October 17, 2012 seeking damages against manufacturer Pfizer, Inc. According to the filing the woman took the antidepressant Zoloft during her pregnancy and it caused multiple birth defects in her newborn son.
The case was filed in the U.S. District Court, Southern District of New York (Foley Square). She makes complaints of product liability, defective design, failure to warn, negligence and misrepresentation and seeks punitive and actual damages.
Zoloft accused of showing "willful disregard" to informing the public of risks
According to studies, Zoloft has long been linked to birth defects in newborns. In spite of FDA regulations that the new medical evidence requires Pfizer to update the warning label, the company has yet to do so.
The plaintiff's attorney states that the company showed a willful disregard to informing the medical community and public of the risk of congenital birth defects due to Zoloft and this caused permanent harm to his client's son. The label still fails to warn of the dangers and risks of congenital birth defects of Zoloft if it's taken during pregnancy.
The plaintiff claims that her baby suffered from the following side effects of Zoloft: spina bifida, vater syndrome, clubfoot and other related defects.
Pfizer alleged to have known of side effects as early as 2007
The lawsuit alleges that Pfizer carelessly marketed the product and failed to provide sufficient warning as to the possible side effects to pregnant women. This case joins other designated cases for the pilot program of the district court, which aims to address complex civil cases.
The complaint says that in 2007, Pfizer knew that selective serotonin reuptake inhibitors (SSRIs) like Zoloft doubled the risk of septal heart defects in babies who were born to mothers who took the medication. In studies published in the New England Journal of Medicine, it indicates that a four-fold increase in heart defects was connected to pregnant women using Zoloft during their first trimester. Other studies showed that using the medication while pregnant is also linked to a higher occurrence of heart malformation.
Child was born with multiple birth defects
The complainant states that she took Zoloft throughout her pregnancy after it was prescribed by her treating physicians. She gave birth to a child with numerous congenital birth defects. The baby has been diagnosed with spina bifida, scoliosis, vater syndrome, tracheoesophageal fistula, and mitral valve regurgitation.
The plaintiff seeks compensation for medical costs, as well as punitive and special damages.
[SmartLink zoloftlawsuit]