New Lawsuit Joins Georgia MDL for Vaginal Mesh Problems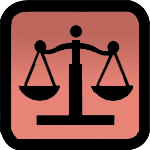 On October 26, 2012, a new lawsuit alleging post surgical complications from vaginal mesh was filed in the U.S. District Court, Middle District of Georgia. It joins an ongoing multidistrict litigation (MDL) that was centralized in 2008 and currently only involves products manufactured by Mentor Corp. The case involves the Mentor ObTape vaginal sling and joins hundreds of other cases across the country alleging problems with vaginal mesh devices manufactured by many different companies. Other MDLs consist of many different manufacturers of vaginal mesh products.
Due to her injuries, the plaintiff seeks in excess of $75,000. She alleges that the defendants are guilty of negligence, breach of warranty, negligent misrepresentation and fraudulent concealment, and strict product liability.
Mentor's ObTape vaginal mesh device has complications
The Mentor ObTape vaginal sling came onto the market in 2003. Complications such as vaginal mesh erosion have been reported by multiple recipients of the device. The Journal of Urology published a report in 2006 in which it was revealed that numerous women had been injured after receiving the Mentor ObTape product. Mentor removed the device from the market in 2006, but the vaginal sling had affected dozens of women, many of whom are filing vaginal mesh lawsuits.
Mentor marketed the product as safe
The plaintiff asserts that she received the ObTape vaginal sling on September 7, 2004 to treat stress urinary incontinence (SUI). Unaware of the potential complications with the device such as vaginal mesh erosion and infection, she saw no danger in receiving the Mentor device. The company had marketed the device as safe to doctors and patients.
After suffering from the side effects recurrent infection, mesh extrusion, and significant scarring, she decided to file a lawsuit. Her husband is named in the complaint as seeking damages due to loss of consortium and their relationship has deteriorated after her injuries. She has had surgery to remove the mesh device, but continues to suffer physical and mental injuries after the complications from the device.
[SmartLink vaginalmeshlawsuit]