New Zealand's Regulatory Agency Issues Zimmer Durom Cup Warning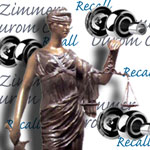 The Zimmer Durom Cup has been the recipient of numerous complaints and resultant filings of Zimmer hip lawsuits. Problems such as device failure, premature loosening, metal contamination, pain and instability have been reported. Each federal lawsuit filed because of Zimmer hip has been centralized in the ongoing multidistrict litigation located in New Jersey.
Due to the complications with the device, Zimmer suspended sales in 2008, but no recall was issued. Following an investigation, Zimmer Orthopaedics found that the device was not defective and it was re-released onto the market a month later with updated surgical instructions. By then, hundreds of affected patients had already chosen to file cases seeking compensation for their injuries. In addition, Dr. Lawrence Dorr, a prominent orthopedic surgeon, warned colleagues of his patients experiencing premature failures of their devices.
If a patient was not warned, they still may be eligible to file a lawsuit.
Zimmer Durom Cup is the fifth device to receive an international warning
On October 26, 2012 the New Zealand health regulatory agency, Medsafe, issued a warning to doctors and patients regarding the Zimmer Durom Cup hip device stating that it has a higher likelihood of failure than comparable hip devices. This warning alerts doctors and patients to be vigilant about possible Zimmer hip complications.
Along with the Birmingham Modular Health, the Smith and Nephew R3, the Mitch TR, and DePuy ARS, the Zimmer Durom Cup is the fifth metal-on-metal device to receive an international warning.
Months ago, surgeons in New Zealand were asked to monitor patients who received metal-on-metal devices such as the Zimmer Durom Cup on an annual basis. This device was first released onto the market in New Zealand in 2003, but the company discontinued it in June of 2011. During the time it was available, it was used in a total of 252 implants in the country.
Report states around 16% of Zimmer Durom Cup patients will experience problems
According to Medsafe, around 16% of people implanted with the Zimmer Durom Cup will experience problems. This is higher than the average of 10% failure rate that is seen with metal-on-metal devices in general.
Dr. Stewart Jessamine, the Medsafe Group Manager, states, "There is a greater awareness by manufacturers and regulators about these devices, which is why were are seeing more of these alerts."
Metal implant complications can lead to many problems including death
A plaintiff filing a case alleging Zimmer Durom Cup complications is likely to claim metal contamination and premature loosening. The way the device is formulated, a metal cup is placed inside a metal socket and the components have the potential to rub against each other during normal wear and tear. This might shed tiny shards of metal—cobalt and chromium—into the joint's surrounding tissues.
This type of metal contamination might lead to tissue damage, pseudotumors, inflammation, and possibly death. It can also lead to loosening of the implant. Plaintiffs claim that Zimmer should have provided a better warning regarding these risks.
[SmartLink zimmerhiplawsuit]