Plaintiff Claims Propecia Caused His Sexual Dysfunction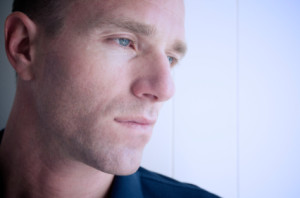 A new lawsuit alleging side effects from the male pattern baldness medication Propecia was filed on November 6, 2012, in the U.S. District Court for the Eastern District of New York.
The plaintiff states that for years he used the medication to treat his male pattern baldness. In 2005, at age 33, he ceased its use because he was suffering from cognitive impairment, sexual dysfunction, and other problems. At the time of the filing, he was still suffering from these side effects and they have severely impaired his quality of life.
For fraud, breach of warranty, strict liability, negligence, fraudulent concealment, and other issues he seeks compensatory, special, and punitive damages.
Propecia's warning label is changed in Europe to alert of sexual dysfunction risk
When Propecia was introduced in 1997, erectile dysfunction was not included on its information label. Because of that, Propecia lawsuits have been filed on behalf of clients suffering from sexual problems, allegedly as a result of taking the medication.
The lawsuit states that the manufacturer of Propecia, Merck & Co., was willing to alter the label in other countries. In Sweden, the prescriptions contain a notice that erectile dysfunction might continue after the cessation of use. The country's equivalent to the U.S. FDA warned that the side effects could result in permanent sexual dysfunction. This forced Merck to update the labels all across Europe.
Warnings such as these were not included in the United States until 2011.
Propecia also used to treat men with enlarged prostates
A number of men have endured mental and sexual problems since the drug was introduced and another million men might be at risk. Propecia is not only for male pattern baldness, but is also used in treating men with enlarged prostates.
Erectile dysfunction for men who have used Propecia is persistent. A recent study showed that symptoms in men who experienced them lasted, on average, for four years. A recent litigation says that the plaintiff suffered from side effects for over a decade.
Propecia attorneys can help
Medical options are possible for men who are suffering from sexual dysfunction as a result of Propecia use, but they can be expensive. An attorney knowledgeable in Propecia and its side effects can help afflicted men file a case seeking compensation.
Follow this link for more information on Propecia and its potential side effects.
[SmartLink propecialawsuit]