Propecia MDL Adds New Side Effects Lawsuit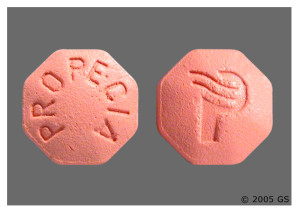 The Propecia MDL gained a new lawsuit on November 6, 2012. As in other Propecia lawsuits, the plaintiff in this case alleges that the hair loss drug caused him to suffer unpleasant side effects which have persisted even after he stopped using Propecia, and that manufacturer Merck failed to warn users of the drug's risks. He seeks compensatory, punitive, and special damages to be determined at trial. The plaintiff's lawsuit was filed in the U.S. District Court in the Eastern District of New York (Brooklyn), where the MDL is based.
Plaintiff used Propecia for 12 years
According to the lawsuit, the plaintiff began taking Propecia by prescription to treat his premature hair loss in 1999, when he was 37 years old, and continued taking the medication for 12 years, until 2011.
Prior to taking Propecia, the plaintiff had no history of cognitive impairment or sexual dysfunction. But since he began taking Propecia, he has suffered both of these side effects, and they have persisted even though he stopped using the drug over a year ago. Because of these side effects, the plaintiff says he has suffered serious emotional distress, pain, and diminished enjoyment of life.
The lawsuit brings multiple counts against Propecia manufacturer Merck, including fraud, and alleges that the company "actively concealed" negative information about Propecia, such as tests that found that Propecia could cause long-term sexual dysfunction.
Propecia and sexual dysfunction
Propecia (finasteride) was first put on the market in 1997. Its label assured users that side effects rarely occurred and when they did, they disappeared when the user stopped taking Propecia. But studies have shown otherwise. One study found that among men who experienced side effects after using Propecia, the side effects persisted for an average of 40 months after the medication was discontinued, and 20 percent of the men were still suffering side effects five years later. Another study found that only 50 percent of men who experienced sexual dysfunction after using Propecia fully regained their sexual function after they stopped using it.
In 2011, the Propecia warning was updated to acknowledge that some Propecia users have reported "difficulty in achieving an erection that continued after stopping the medication." But Propecia has also been reported to cause other types of sexual dysfunction, including reduced libido and decreased volume of ejaculate. Follow this link for more information about Propecia and its side effects.
[SmartLink propecialawsuit]