Risks of Vaginal Mesh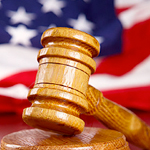 Vaginal mesh, also known as transvaginal mesh or surgical mesh, is used for the treatment of pelvic organ prolapse (a sagging or dropping of pelvic organs due to weakened or stretched pelvic muscles) and stress urinary incontinence (an involuntary leaking of urine when stress it put on the bladder, such as when laughing, sneezing, or coughing). But although vaginal mesh was once considered equal or superior to surgical solutions, the frequency of trasvaginal mesh issues and complications has prompted the FDA to state that "it is not clear that transvaginal POP repair with mesh is more effective than traditional non-mesh repair… and it may expose patients to greater risk" and that complications from vaginal mesh are "an area of continuing serious concern."
Types of vaginal mesh complications
One of the most serious transvaginal mesh issues is erosion, also known as extrusion or protrusion. This complication occurs when the vaginal mesh implant erodes through the vaginal wall, destroying tissue, and actually protrudes through the vaginal wall. In some cases, the mesh implant ends up perforating the bladder, urethra, bowel, or rectum.
Other complications caused by vaginal mesh implants include:
Bleeding
Scarring
Infections
Pain
Dyspareunia (painful intercourse)
Perforation of organs
Urinary tract infections
Recurrence of POP or SUI
Complications requiring corrective surgery
Vaginal mesh litigation
Following the FDA's initial warning about vaginal mesh in 2008 and stronger follow-up in 2012, many women who had experienced such complications filed transvaginal mesh lawsuits. So many lawsuits were filed that MDLs, or multidistrict litigations, were established to consolidate lawsuits against the different mesh implant manufacturers. The first MDL was established in October 2010 to consolidate litigation against vaginal mesh manufacturer C.R. Bard. Then three MDLs for lawsuits against American Medical Systems (AMS), Boston Scientific, and Ethicon/Gynecare were established in the U.S. District Court for the Southern District of West Virginia, and the C.R. Bard MDL was transferred there. In August 2012, a fifth vaginal mesh MDL was established for transvaginal mesh lawsuits against Coloplast. All five vaginal mesh MDLs are under the jurisdiction of Judge Joseph R. Goodwin.
[SmartLink vaginalmeshlawsuit]