Seven Plaintiffs Claiming Zoloft Side Effects File Suit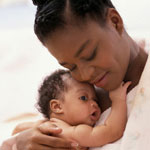 Multiple plaintiffs have filed Zoloft lawsuits that may may join the federal multidistrict litigation (MDL) in Pennsylvania. Originally filed in the Circuit Court of Cook County, Illinois on September 13, 2012, and consisting of seven plaintiffs and their children, the case was removed from the circuit court and transferred to the U.S. District Court in the Northern District of Illinois.
These cases join many others that have filed against the manufacturer of Zoloft, Pfizer, seeking compensation for side effects of the antidepressant medication.
Pfizer accused of failing to warn of Zoloft risks
Zoloft is classified by the Food and Drug Administration (FDA) as a "Class C" drug. This signifies that there is a risk of birth defects when taken by a pregnant mother, but not currently known as a fact. In 2006, a warning was issued by the FDA connecting the drug to persistent pulmonary hypertension in the newborn (PPHN) when taken by a pregnant woman. PPHN is when the newborn baby's circulation reverts to what it was as a fetus. It can lead to low blood oxygen levels and respiratory problems making it necessary for the child to require continuing care.
An increasing number of people are deciding to file cases due to side effects after taking Zoloft. They claim that Pfizer did not adequately warn consumers of the increased danger of taking the medication during pregnancy.
Plaintiffs allege multiple Zoloft side effects
In the case discussed above, Pfizer has said that they plan to request that the filings be transferred to the federal MDL. The federal MDL currently has around 250 plaintiffs.
It is alleged by the seven plaintiffs that the use of Zoloft during pregnancy caused their children to suffer birth defects such as: clubfoot; craniosynostosis; atrial setpal defect; ventricular septal defect; a congenital heart defect known as tetralogy of fallot; PPHN; and gastroschisis.
They claim that their children are suffering from serious birth defects causing catastrophic injuries.
The plaintiffs are waiting for their opportunity to present their case in court and it is increasingly likely that they will become part of the ongoing MDL. The judge assigned to oversee the MDL has scheduled four conferences through March of 2013 to begin the process of resolving these cases against Zoloft.
The plaintiffs are each seeking compensation in excess of $75,000 and list pain and suffering, permanent disability, loss of enjoyment for life, and impairment as present and future problems that children and their parents will have to endure.
[SmartLink zoloftlawsuit]