Texas Man Joins Pinnacle Hip MDL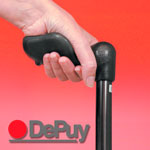 A Texas man has filed a Pinnacle hip lawsuit alleging complications from the device. Plaintiff Larry Wheat filed his case on October 12, 2012 in the U.S. District Court for the Northern District of Texas (Dallas) and joins other plaintiffs in a multidistrict litigation (MDL) against DePuy Orthopaedics, Inc. and Johnson & Johnson Services.
He brings counts of fraud, negligent misrepresentation, breach of implied warranty of merchantability, breach of express warranty, inadequate warning, design defect, manufacturing defect, and negligence against the manufacturers. Wheat seeks punitive and/or exemplary damages, legal fees, compensation of non-economic and economic losses, and any other relief deemed just and proper by the court.
Pinnacle hip implant not subject to rigorous testing before approval
A metal-on-metal (MoM) device such as the Pinnacle is comprised of cobalt-chromium metal with its femoral head (ball), and its acetabulum liner (socket). The plaintiff's attorney claims that the device was not subject to rigorous testing pre-approval for sale on the market by the FDA. Instead, it was certified as "substantially equivalent" to older MoM implants and was eligible to bypass the approval process.
As a result, the device was marketed without clinical or non-clinical trials to judge safety and effectiveness.
If such testing had been completed, Wheat states that the risk of DePuy hip metallosis and other complications from the device would have been discovered before he had it implanted.
Friction and wear of metal-on-metal device causes metallosis
The Pinnacle implant has been on the market for nearly a decade, but until 2007, the company did not acknowledge that the device results in early and high failure rate, metallosis, and biologic toxicity due to the metal particles being released into the surrounding tissue due to the cobalt-chromium metal femoral head rotating within the cobalt-chromium metal acetabular line.
Wheat received the Pinnacle hip device with metal liner in his left hip on April 9, 2009 in a total hip arthroplasty. Following surgery, the plaintiff experienced friction and wear between the cobalt-chromium metal liner and the cobalt-chromium metal head. This caused toxic metal ions and particles to be released into his bloodstream, bone and tissue.
Through his attorney, the plaintiff claims that he has pain, inflammation, and discomfort. He also experiences a popping and snapping sensation in the hip joint when he moves to or from a sitting position and when he walks.
[SmartLink depuyhiplawsuit]