Wisconsin Resident Joins Chantix MDL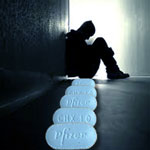 A Wisconsin resident, Jason Buck, has filed a master consolidated complaint against Pfizer as of September 20, 2012. The lawsuit was filed in the United States District Court for the Northern District of Alabama as part of multidistrict litigation taking place against the drug manufacturer. The plaintiff claims that he experienced serious complications associated with the smoking cessation drug Chantix. He is leveling a number of causes of action against drug making giant Pfizer, including breach of express warranty, strict product liability, negligence, and fraudulent misrepresentation.
Chantix complications plague patients
Chantix was introduced to the pharmaceuticals market in the United States in 2006 and was instantly lauded. It was a highly effective smoking cessation medication, intended to improve the lives and health of people who have a hard time dealing with an addiction to soaking. However, questions began to be raised about its safety. Dr. John Spangler, of the Tobacco Intervention Programs at Wake Forest University School of Medicine, noticed that patients using Chantix for a year or more were having vision and heart problems.
Scientists began to conduct studies about the safety of the drug and reported that many patients experienced serious side effects after taking Chantix; they reported violent behavior, vivid dreams, suicidal thoughts, depression, and other psychological problems. Patients who are trying to quit smoking are already vulnerable to psychological problems, but according to reports, Chantix tends to aggravate these issues.
Safety warnings were added to Chantix packaging in 2009. These labels warned patients of potential side effects that could include depression, suicidal thoughts, and aggressive behavior. Pfizer has been ordered by the Food and Drug Administration to conduct clinical trials on Chantix-related side effects, the results of which will be released in 2017.
Plaintiff's lawyer brings multiple counts
A number of claims have been filed by patients who have experienced side effects of the drug. with the help of experienced Chantix attorneys, plaintiffs like Buck are seeking compensation for the injuries they have suffered after taking the medication.
[SmartLink chantixlawsuit]