Zimmer Knee Plaintiff Joins Illinois MDL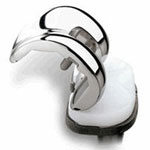 A new lawsuit alleging Zimmer knee problems was filed on October 9, 2012, by Karla L. Lucas and her husband George F. Lucas due to injuries suffered by Karla after she had Zimmer artificial knee replacements implanted in both knees. The case was filed in the U.S. District Court for the Northern District of Illinois.
The case had originally been filed in the U.S. District Court for the Middle District of Pennsylvania, but it was transferred to the Illinois court to join a multidistrict litigation (MDL) against Zimmer because of issues with their knee devices.
Recipients of the Zimmer knee implants have claimed to have suffered from the following complications: premature loosening, difficulty moving joints, instability, pain, and swelling. Because of these problems, many have sought to hold the company responsible and gain compensation through litigation.
Problems arise with Zimmer devices after implanting in both knees
On September 21, 2009, Karla received the Zimmer NexGen knee implants in both knees. According to her complaint, three years after she received the implants, she suffers from pain and injuries due to the devices. On February 28, 2012, she underwent revision surgery on her left knee. A revision surgery on her right knee has yet to be scheduled and it is still causing her problems.
Like other plaintiffs filing Zimmer knee lawsuits, the Karla and George Lucas claim to have suffered economic loss, loss of services, loss of consortium, and personal injuries.
Zimmer accused of selling a defective product
In the case, the plaintiffs accuse Zimmer of negligently selling a defective product and that they, as consumers and patients, could not have reasonably known of the danger associated with this product prior to its implantation. They seek relief based on breach of implied and express warranties, negligent misrepresentation, negligence, manufacturing defects, failure to warn, and design defects.
The Zimmer NexGen line of high-flex implants and components were released onto the market with the company saying that they provided greater flexibility than other devices. It was later revealed that the knee components that were intended to increase the flexibility in the products were causing greater stress on them resulting in the recipients experiencing pain and other side effects.
[SmartLink zimmerkneelawsuit]