Actos Increases Risk of Bone Fractures, Study Shows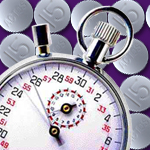 Much has been written about the link between Actos and bladder cancer, including a 2011 FDA  warning stating that use of Actos can cause bladder cancer. But several recent studies find that Actos (pioglitazone) carries another serious risk as well: the risk of bone fractures.
Bone fracture risk may be two to three times as great in Actos users
In a Swiss study published in 2008, researchers examined 12 years of evidence from diabetes patients in the United Kingdom and discovered that those who took Actos or other thiazolidinedione (TZD) medications had two to three times the risk of suffering a bone fracture as those taking non-TZD diabetes drugs.
A Canadian study confirmed these findings. That study found that among women who took Actos for more than one year, 5 percent of women in their 70s were likely to suffer a bone fracture, and slightly less than 2 percent of women in their 50s were likely to suffer a bone fracture. In both cases, the bone fracture rates were more than twice the normal rate for women in those age groups.
In a study published in the Journal of Clinical Endocrinology & Metabolism, researchers from the University of Michigan took the opposite approach, identifying 786 cases of diabetes patients who suffered bone fracture and comparing them to 2,600 diabetes patients who had not suffered fractures to see what percentage of bone fracture victims had been prescribed TZD drugs like Actos. The study found that women over 50 who had suffered a bone fracture were 71 percent more likely to have taken TZD medications like Actos.
In the newest study on this topic, Scottish researchers examined data from a nationwide database of drug prescriptions, hospital admissions, and deaths of patients with type 2 diabetes. Of the 37,000 individuals exposed to TZD medications between 1999 and 2008, 176 had hip fractures. Overall, the researchers found that among those who took Actos or Avandia, each cumulative year they took the medication added an 18 percent relative increase in hip fractures.
Researchers urge stronger Actos label warnings
Based on these findings, the researchers urge that the Actos warning label be changed to include warnings of bone fracture. They wrote, "Hip fracture is a severe adverse effect with TZDs, affecting both sexes; labels should be changed to warn of this. The excess mortality is at least as much as expected from the reported association of pioglitazone with bladder cancer."
The studies may bolster lawsuits by patients who suffer fractures while taking Actos, who can point to these studies and the lack of a bone fracture warning on the Actos label to claim that manufacturer Takeda did not adequately warn of the risk of side effects resulting from Actos.
[SmartLink actoslawsuit]