Alabama Couple Alleges Vaginal Mesh Complications in Minnesota Lawsuit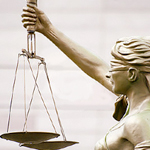 A new lawsuit alleging transvaginal mesh issues was filed by an Alabama couple on October 25, 2012 in the U.S. District Court, District of Minnesota (DMN) against American Medical Systems (AMS) and its subsidiaries. The case alleges that the wife sustained injuries from the vaginal mesh sling due to manufacturer failure in exercising reasonable care in manufacture, design, and sale of their vaginal mesh products.
FDA receives nearly 3,000 complaints on vaginal mesh since 2008
Since 2008, there have been nearly 3,000 complaints to the FDA concerning vaginal mesh complications involving nine different manufacturers. As a result, the agency has issued a safety communication stating that adverse side effects from vaginal mesh were not rare and that the benefits of these devices didn't outweigh the accompanying risks. Following the warning, many plaintiffs chose to file transvaginal mesh lawsuits.
These cases have been consolidated in a pending multidistrict litigation (MDL) located in West Virgina. As of now, there is no class action lawsuit against vaginal mesh manufacturers in the United States.
The difference between MDL and class action is that the MDL is a consolidation of multiple lawsuits by separate plaintiffs, but the cases maintain their individual nature; a class action is a single lawsuit and any jury award or settlement is divided among the participants.
Sparc Sling System linked to numerous side effects
American Medical Systems manufactures several surgical mesh products used to treat such issues as stress urinary incontinence (SUI) and pelvic organ prolapse (POP). These products include the Sparc Sling System. This device has been connected to a number of negative side effects such as bowel perforation, adhesion, mesh extrusion, vaginal mesh erosion, and chronic infection.
In the case of the Alabama couple, in January of 2008, the woman was implanted with the Sparc Sling System to treat her stress urinary incontinence. She soon developed complications from the device such as: infections, pelvic pain, incontinence, and other problems requiring medical treatment and revision surgeries.
Company requests case centralization in MDL
Women who allegedly received defective AMS mesh products commonly seek damages for past and future medical expenses, lost wages, emotional distress, loss of consortium, and permanent disability. The company has filed a motion with the Judicial Panel on Multidistrict Litigation (JPML) to centralize all cases for pretrial proceedings concerning its surgical mesh products in the U.S. District Court for the Eastern District of Minnesota.
The Alabama plaintiff claims to have suffered from substantial mental and physical pain and suffering due to the wrongful conduct on the part of the defendant.
[SmartLink vaginalmeshlawsuit]