Arkansas Woman Files Lawsuit Over Stryker Rejuvenate Hip Injuries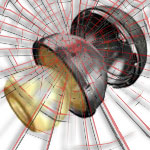 On November 7, 2012, Arkansas resident Tracy Sponer filed a lawsuit in the U.S. District Court, Eastern District of Arkansas against Stryker Orthopaedics, seeking compensation for Stryker injuries she allegedly suffered from the company's Rejuvenate hip implant.
Plaintiff required revision surgery
According to the lawsuit, Sponer underwent hip replacement surgery at the Arkansas Surgical Hospital in Little Rock, Arkansas on September 6, 2011, during which she was implanted with the Rejuvenate hip implant. Subsequently, she experienced complications that were so severe that she was forced to undergo painful revision surgery on September 18, 2012 to replace the implant.
In her Stryker hip replacement lawsuit, the plaintiff alleges that the company failed to report problems with the Rejuvenate hip implant in a timely manner and did not conduct investigations and analyses of reported failures. She brings counts of failure to warn, negligence, defective manufacture and design, and breach of warranties, and seeks compensation for her past, present and future physical and mental pain and suffering in addition to her past, present and future medical, pharmaceutical, hospital, and rehabiliation expenses.
Rejuvenate hip recalled after reports of corrosion and fretting
The Stryker Rejuvenate Modular Primary Hip system was first put on the market in February 2009. It was hailed as a breakthrough because it featured a a chrome cobalt modular neck inserted into a titanium femoral stem. This two-piece design was supposed to be more stable and to give surgeons more flexibility and options when fitting the implant to a patient's unique anatomy. The company's promotional material claimed that the Rejuvenate's proprietary titanium alloy was stronger and less rigid than other titanium alloys, and that the alloy had been tested and proven to be resistant to corrosion and fretting.
However, in April 2012, the company sent an urgent field safety notice to U.S. hospitals and surgeons, warning them about reports of Rejuvenate implant failure to due heavy metal contamination and failures at the taper neck junction between the neck and the stem caused by corroding and fretting. Following the warning, Stryker recalled the Rejuvenate in Canada, but initially left it on the market in the U.S.
Finally, in July 2012, Stryker issued a U.S. Rejuvenate recall and admitted that the Rejuvenate was, in fact, corroding and fretting in patients' bodies. Following the recall, many patients who had suffered complications from the Rejuvenate filed lawsuits against Stryker.
[SmartLink strykerhiplawsuit]