California Couple Sues Over Complications From I-STOP Vaginal Mesh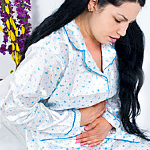 A California woman who allegedly suffered permanent injuries from an I-STOP vaginal mesh implant has filed a lawsuit, along with her husband, against C.L. Medical, Uroplasty and DOES I-20. The California couple filed their complaint on November 5, 2012 in the U.S. District Court, Northern District of California (Oakland).
According to the lawsuit, the California woman was implanted with the I-STOP mesh device on September 14, 2010 on the advice of her doctor in order to treat stress urinary incontinence and pelvic organ prolapse. Subsequently she began to suffer from severe mesh problems including chronic pain, bleeding, infections, mesh erosion, and hardening of the mesh. She was finally forced to undergo two revision surgeries to remove the mesh, and requires ongoing medical treatment for the complications.
Plaintiffs allege I-STOP mesh product is defective
In their transvaginal mesh lawsuit, the plaintiffs allege that the I-STOP contains polypropylene and other non-compatible components that provoke a negative immune response in most patients, which has caused a high failure rate of this type of mesh implant. Complications frequently occurring with the I-STOP include mesh erosion, nerve damage, and tissue degradation.
Yet despite the high failure rate of the I-STOP and reports of frequent serious  complications, C.L. Medical and its subsidiaries have continued to promote the I-STOP as a safe and effective product, the lawsuit charges.
The plaintiffs bring multiple counts against the defendants including failure to warn, fraud by concealment, strict liability, negligence, and breach of implied warranty. They seek compensatory and punitive damages as well as any further relief that the court deems equitable.
FDA warns of vaginal mesh dangers
In 2011, after receiving more than 1,000 adverse event reports regarding vaginal mesh implants, the FDA issued a public safety warning about mesh problems including erosion, protrusion, bleeding, pain, and infections. The agency warned that such complications are "not rare" and that even multiple surgeries may not correct the problems. It went on to say that "it is not clear that transvaginal POP repair with mesh is more effective than traditional non-mesh repair… and it may expose patients to greater risk" and that complications from vaginal mesh are "an area of continuing serious concern."
Following the FDA's warning, many women who have suffered such complications took the step of filing a transvaginal mesh lawsuit.In fact, sSo many  lawsuits have been filed that five different multidistrict litigations (MDLs) were established to consolidate such lawsuits.
[SmartLink vaginalmeshlawsuit]