Complications with Mentor ObTape Vaginal Mesh Leads to Lawsuit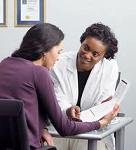 A new lawsuit alleging vaginal mesh complications was filed in Minnesota by a North Carolina woman on October 19, 2012. She claims to have suffered from serious injuries after being implanted by a mesh product. The mesh manufacturer Mentor Worldwide, LLC, is named as the defendant and on October 30, 2012, requested, via notice of removal, a transfer of the case to federal court in the U.S. District Court for the District of Minnesota.
Plaintiff claims multiple injuries after receiving Mentor ObTape sling
The complaint states that the plaintiff received the Mentor ObTape transobturator sling on August 3, 2004. This medical device is designed to treat women suffering from stress urinary incontinence (SUI). SUI may occur when the woman's pelvic muscles become weak or stretched to support the bladder's pelvic organs.
Following her surgery, the plaintiff claims to have suffered from serious injuries as a result of the ObTape device including: infections, vaginal pain, vaginal discharge, urinary tract erosion, and extrusion. Due to the device, she had extreme pain, cystitis, urinary difficulties, dyspareunia, an abscess, as well as other problems. She alleges that a design defect in the device caused her injuries.
The sling was created to replace weakened or eroded muscles located in the urethra and serve as something akin to a hammock for the vaginal wall. This is secured under the bladder to assist in supporting it. Following the surgical procedure, the sling is supposed to reinforce the muscles controlling urine flow and helping lower the symptoms of incontinence.
Study shows high rate of vaginal mesh complications
A study published in the Journal of Urology in 2006 centered on 67 patients who had received the device. Of the 67, nine had vaginal extrusions; eight had persistent vaginal discharge. Each of these patients returned to have surgery and remove the vaginal mesh.
Three years after it was introduced, in March 2006, the Mentor ObTape was said to have been recalled from the market because of the high rate of complications with vaginal mesh. In reality, Mentor didn't recall the device, they simply ceased marketing it. This was two years following the plaintiff having the device implanted.
Georgia MDL consolidates vaginal mesh cases
Other lawsuits filed against Mentor make similar complaints regarding the ObTape device. The U.S. Judicial Panel (JPML) consolidated all federal cases in the U.S. District Court for the Middle District of Georgia in December of 2008. The North Carolina woman's case was transferred to the ongoing Mentor ObTape MDL on November 20, 2012. The MDL has consolidated many vaginal mesh lawsuits alleging similar issues with the devices. She seeks damages based on counts of failure to warn, breach of warranties, and negligence; her husband claims loss of consortium.
They seek in excess of $75,000 in damages.