Father's Death Leads to Pradaxa Lawsuit Filed By Daughters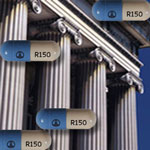 A lawsuit was filed against manufacturer Boehringer Ingelheim on October 10, 2012, in the U.S. District Court, Southern District of Illinois where the current Pradaxa products liability litigation, also known as MDL no. 2385 is being heard.
The case was filed by Chatham County, Georgia residents, Mary Porter Denham and Nellie Kay Denham, individually and as personal representatives of the estate of Sidney Walter Denham. As the surviving daughters, they claim that their father died due to gastrointestinal bleeding that resulted from prolonged use of the anti-coagulant medication Pradaxa.
They request punitive damages due to the defendant's alleged blatant disregard for consumer safety.
Death blamed on Pradaxa gastrointestinal bleeding
Sidney Walter Denham was prescribed Pradaxa on approximately July 7, 2012 to treat his needs for a blood-thinning medication. A week later, he was admitted to the hospital with an uncontrolled gastrointestinal bleeding episode. The lawsuit states that the patient died due to complications from excessive bleeding.
The plaintiffs claim that if the medical professionals who prescribed the drug to Denham were aware of the risks of Pradaxa, he never would have taken it.
According to the plaintiffs, defendant Boehringer Ingelheim failed to include a boxed warning on the Pradaxa packaging to warn of the potential for severe bleeding events.
Through their Pradaxa lawyer, the plaintiffs also claim that their father suffered mental anguish and personal injuries as well as the need for continuing medical care before his death directly because of taking Pradaxa.
Pradaxa use allegedly linked to over 500 deaths in 2011; lawsuits are filed
Pradaxa (dabigatran) is a blood-thinning medication that is used to lower the risk of blood clots and stroke in patients who suffer from atrial fibrillation. It was released onto the market in October of 2010 and has been a major seller for the manufacturer, accumulating over $1 billion in sales.
Concerns about the safety of the drug began to grow soon after it became available. The medication was suspected in over 500 deaths reported to the Food and Drug Administration (FDA) in 2011.
Nationwide, over 100 claims have been filed against Boehringer Ingelheim with more expected in the coming months. Some of the counts leveled center around the alleged violation of the Illinois Consumer Fraud & Deceptive Practices Act (IFCA) because of the use of deceptive, misleading misrepresentations or omissions of material fact regarding the drug's safety due to there being no known antidote to reverse the anticoagulant effects of Pradaxa to stop internal bleeding.