First Zoloft Birth Defects Trial Scheduled to Begin in September 2014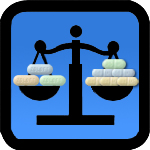 Approximately 245 plaintiffs have filed a Zoloft lawsuit alleging that the antidepressant caused birth defects in their children. The Zoloft lawsuits charge that manufacture Pfizer failed to warn the public and the medical community about the dangers of taking Zoloft during pregnancy. On April 17, 2012, these lawsuits were consolidated into a multidistrict litigation under Judge Cynthia Rufe in the U.S. District Court for the Eastern District of Pennsylvania. Now a date has been set for the first Zoloft trial to begin: September 12, 2014.
[SmartLink zoloftlawsuit]
Zoloft birth defects
Zoloft is a selective seretonin reuptake inhibitor (SSRI) antidepressant. Like other SSRIs, it has been linked in studies to a host of serious birth defects when taken by the mother during pregnancy. Zoloft birth defects attributed to the drug include atrial septal defects, ventricular septal defects, other congenital heart defects, lung defects, persistent pulmonary hypertension of the newborn (PPHN), club foot, cleft palate, cleft lip, craniosynostosis (a malformed skull), anal atresia (the partial or complete closure of the anus), and omphalocele (a condition in which the infant's intestines or organs protrude from the navel).
Numerous studies have confirmed the link between SSRIs and birth defects. In July 2006, the FDA issued a public safety warning that stated, "A recently published case-control study has shown that infants born to mothers who took selective serotonin reuptake inhibitors (SSRIs) after the 20th week of pregnancy were 6 times more likely to have persistent pulmonary hypertension (PPHN) than infants born to mothers who did not take antidepressants during pregnancy." A year later, in 2007, the New England Journal of Medicine published a study which found that mothers who take Zoloft during the first trimester of pregnancy have almost twice the risk of giving birth to a child with congenital heart defects.
In 2009, the British Journal of Medicine published a study that found that  Zoloft use during the first trimester can increase a baby's risk of developing  atrial septal defects.
Bellwether trials
Judge Rufe has asked attorneys for the plaintiffs and defendants to submit proposals for two groups of lawsuits to go to trial. The first group, which will start in September 2014, will serve as bellwether trials, which allow attorneys for both sides to gauge how juries will respond to evidence. This helps them plan their strategies for future trials, or decide to forego a trial in favor of an out-of-court settlement. Bellwether trial verdicts can also serve as precedents in future cases.