Florida Lawsuit Claims Stryker Rejuvenate Hip Complications Were Avoidable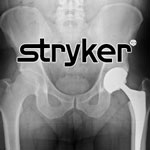 A new lawsuit was filed by a Stryker hip lawyer on December 6, 2012 in the U.S. District Court for the Southern District of Florida. Plaintiff Cheryl Riley alleges that the voluntary recall came too late to help her and, as a result of receiving the implant, suffered from a number of complications with the device and needed multiple revision surgeries and removal of the implant.
Riley claims that the defendant didn't didn't take appropriate measures in pre and post-marketing that would have warned medical professionals and consumers regarding the design defects of the Rejuvenate device in a timely fashion.
She lodges multiple counts against Stryker including fraudulent deceit, failing to establish good manufacturing practices, breach of warranty, negligence, and failure to warn.
Plaintiff endures multiple revisions and device removal
On November 28, 2011, Riley underwent a total hip replacement and received the Rejuvenate modular femoral component. The plaintiff allegedly suffered from complications due to corrosion of the modular neck stem. She also says that the metal-on-metal components fretted; this led to debilitating pain. She needed to have multiple surgeries to repair the damage and eventually, her doctors chose to remove the device entirely.
She seeks damages for loss of earnings and requests compensation for medical expenses in the past and future. She claims aggravation of a pre-existing condition, mental anguish, physical impairment, and pain and suffering.
Device recall came too late, lawsuit claims
The Rejuvenate ball in socket device has been a recurring issue for the manufacturer. The components tend to rub against one another causing metallic debris to come loose and enter the bloodstream, leading to Stryker hip metallosis. Metallosis is a heavy metal blood poisoning that can lead to pseudo-tumors and dissolution of the bone.
These hip devices are marketed as lasting for up to 20 years. However, an increasing number of reported problems from the Rejuvenate and ABG II neck stems led to a Stryker hip recall implemented in July of 2012. The recall was enacted less than a year following the implantation of the device in plaintiff Riley. When the device was recalled, Stryker admitted that the design of the hip replacement had been linked with an increased incidence of corrosion at the neck junction. This can result in failure of the hip.