Florida Plaintiff Joins Propecia MDL in New York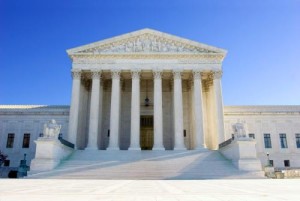 A new Propecia lawsuit filed by a Florida man has joined the ongoing multidistrict litigation (MDL) taking place in the Eastern District of New York. Filed on November 21, 2012, the plaintiff alleges that following his ingesting of Propecia (finasteride) to treat his male pattern hair loss, he began to experience cognitive problems and sexual side effects. Named as the defendant in the case is the manufacturer of the drug, Merck & Co.
Merck's profits decline as Propecia side effects become known
The U.S. Judicial Panel on Multidistrict Litigation (JPML) consolidated all lawsuits filed against Merck into one Propecia multidistrict litigation located in the Eastern District of New York. According to Merck, the company was faced with an estimated 325 lawsuits. More have been filed since then.
There has been a 10 percent decline in Merck's profits from Propecia as well due to the increasing public awareness of potential side effects.
Plaintiff claims no sexual or cognitive problems prior to Propecia use
The Florida plaintiff in the new addition to the MDL was 42-years-old when he began taking Propecia in 2008. He continued using the medication through 2011. Prior to using the the medication, he had no prior history of sexual dysfunction or cognitive issues. While taking Propecia, he alleges that he started to experience the above side effects. He was under the impression that the side effects would dissipate once he stopped taking Propecia, but that hasn't happened and he still suffers from these problems to date. Claiming that his quality of life has been damaged, he seeks to recover compensation from Merck.
Clinical studies indicate risk of lasting Propecia sexual side effects
Several clinical studies are cited in this case that, had the plaintiff been aware of them, would have served as warnings as to the dangers of taking Propecia. The Swedish Medical Products Agency, in 2006, investigated reports of men who claimed to have long-term sexual dysfunction in spite of terminating their use of Propecia.Clinical studies indicate risk of lasting Propecia sexual side effects
In 2008, Merck changed the label in Sweden as a result of that investigation and added a new warning stating that there had been reports of persistent sexual problems even after patients had stopped taking Propecia. There was no corresponding label change in the United States.
In August of 2009, it was concluded by the Swedish agency that the drug could lead to permanent erectile dysfunction.
There were two studies published in The Journal of Sexual Medicine in 2011 that reported of lasting sexual side effects associated with use of Propecia.
In the first, it was found that over 90 percent of men suffered from erectile dysfunction for over a year following their cessation of using the drug. The second found that the average duration of sexual issues from the time the drug was stopped was 40 months.
Florida man seeks in excess of $75,000
The Florida plaintiff brings counts of negligence, breach of warranties, fraud, strict liability, violation of unfair and deceptive trade practices acts, negligent infliction of emotional distress, and fraudulent concealment. He seeks damages in excess of $75,000.
[SmartLink propecialawsuit]