Grieving Daughter Files Lawsuit After Mother's Death from Pradaxa Bleeding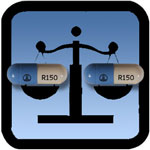 The grieving daughter of a woman who died of bleeding from Pradaxa has filed a lawsuit against the drug's manufacturer, Boehringer Ingelheim. The daughter, Jennifer Banks, filed the lawsuit both individually and as the administrator of the estate of Lydia Banks, her late mother, on November 13, 2012 in the U.S. District Court for the Southern District of Illinois. The defendants named in the lawsuit are Boehringer Ingelheim Pharmaceuticals, Inc. and Boehringer Ingelheim International GMBH. The lawsuit is part of the Pradaxa MDL.
Drug marketed as safe and convenient
Pradaxa, an anticoagulant, was approved in October 2010 to help prevent stroke and systemic embolism in patients with atrial fibrillation. Pradaxa was marketed as a more convenient option than Coumadin (warfarin), another anticoagulant, because unlike warfarin users, Pradaxa users do not have to follow a restricted diet and don't have to frequently monitor their blood levels. According to Banks' complaint, in 2011, Boehringer Ingelheim spent $464 million to market Pradaxa, but in doing so the company overstated the drug's effectiveness at preventing strokes and systemic embolisms, and failed to warn users of the dangerous side effects of Pradaxa – in particular, the risk of internal bleeding for which there is no known antidote. (Warfarin can cause internal bleeding as well, but warfarin bleeding can be stopped with Vitamin K, making it less dangerous.)
Plaintiff's mother died from gastrointestinal bleeding after being prescribed Pradaxa
According to Banks' lawsuit, her mother Lydia Banks was admitted to the hospital in November 2011 because she was experiencing arrhythmias and was not feeling well. She was diagnosed with atrial fibrillation and was prescribed Pradaxa. Soon after taking Pradaxa, and while still in the hospital, she experienced severe gastrointestinal bleeding. Despite the hospital's efforts to save her life, Lydia Banks died on November, 20, 2011.
In her lawsuit, plaintiff Jennifer Banks brings multiple counts against Boehinger Ingelheim, including design defect, failure to warn, breach of express and implied warranties, negligence, negligent misrepresentation and/or fraud, negligence per se, fraudulent concealment, and loss of consortium. The plaintiff seeks punitive, compensatory and other damages to compensate for her mother's wrongful death, pain and suffering, medical expenses, and legal fees.
[SmartLink pradaxalawsuit]