New DePuy Pinnacle Lawsuit Filed in California Court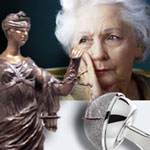 A new DePuy Pinnacle lawsuit was filed on November 19, 2012 in the Superior Court in San Francisco County, California by a woman whose Pinnacle hip implant failed after only three years.
Plaintiff needed revision surgery
According to the complaint, in December 2008 plaintiff Ellyn Levinson had hip replacement surgery during which she was implanted with the Pinnacle hip system. Subsequently, the implant's artiificial socket detached from the cup, she was exposed to metal particles, and she suffered pain, difficulty in walking, and other complications. She was finally forced to undergo hip revision surgery in January 2012. Revision surgery is often more dangerous than the original surgery, because the patient may now have less bone in which to implant the new hip. Recovery time for revision surgery is usually longer than that of the original surgery.
Levinson's attorney states that the plaintiff was not aware of the risks of the Pinnacle hip system when she underwent hip replacement surgery in 2008, and that DePuy "failed to adequately warn of the potential risks and side effects of [the] system" even though the company was allegedly aware of such risks. DePuy also continues to market the Pinnacle hip system to the public and the medical community. The plaintiff is seeking general, special, punitive, and exemplary damages as compensation for her injuries and her medical costs.
No recall of Pinnacle hip
There have been many reports about dislocation, metallosis, and other complications from the Pinnacle hip, and a number of lawsuits have been filed over such complications. Metallosis occurs when metal-on-metal components of the hip rub against each other, and the resulting friction causes metal particles to scrape off and get into the patient's bloodstream or tissue. This can cause pain, tissue damage, or bone loss.
Another implant model, the ASR, also was associated with serious complications, and in fact a DePuy ASR hip recall was issued in August 2010. However, to date, there has been no recall of the Pinnacle hip model.