New Lawsuit Against Boston Scientific Added to Vaginal Mesh MDL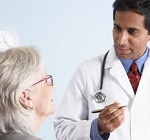 The vaginal mesh MDL for lawsuits against Boston Scientific recently added a new lawsuit filed by a woman who claims to have suffered transvaginal mesh issues from the company's popular Xenform mesh implant. The complaint was originally filed on October 10, 2012 in the Superior Court of California, but was then transferred to the MDL, which is proceeding in U.S. District Court, Southern District of West Virginia.
History of transvaginal mesh
In 1996, the FDA approved surgical pelvic mesh for the purpose of treating stress urinary incontinence (SUI), and in 2002, the agency approved it suse for treating pelvic organ prolapse (POP). Both conditions are common among older women. SUI is a condition in which the woman involuntarily leaks urine when stress is put on the bladder, such as when the woman laughs or sneezes. POP is a condition in which the pelvic muscles are too weak to support the pelvic organs, such as the bladder, and these organs drop down and push against the vaginal walls.
FDA warns of transvaginal mesh complications
However, many women began to experience serious complications from transvaginal mesh products. In 2011, the FDA issued a warning about complications including mesh erosion, pain, infections, organ perforation, and painful intercourse, and warned that such complications are "not rare." To date, the FDA has received nearly 4,000 adverse event reports about complications from transvaginal mesh.
More recently, the FDA publicized studies that found that mesh erosion through the vagina was the "most common and consistently reported mesh-related complication" when the mesh was used to treat POP.
Transvaginal mesh MDL
The purpose of a mutldistrict litigation, or MDL, is to make the judicial process more efficient by consolidating federal lawsuits that make similar claims against the same defendant, and cite the same evidence. Each lawsuit remains separate and individual, and has its own trial and verdict, but pretrial processes and discovery are combined.
Five different MDLs have been established to consolidate lawsuits against the different transvaginal mesh manufacturers, including one for Boston Scientific: All are based in the U.S. District Court for the Southern District of West Virginia, and all are being overseen by Judge Joseph R. Goodwin.
[SmartLink vaginalmeshlawsuit]