New Lawsuit Alleges Zoloft Birth Defects and Joins Pennsylvania MDL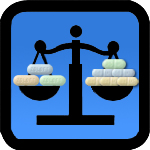 A new lawsuit was filed by a Zoloft attorney on behalf of a Wisconsin couple who claim that their minor son suffered serious birth defects after the mother took Zoloft during her pregnancy. The case was brought on September 17, 2012 and is taking part in the current Zoloft MDL in the Eastern District of Pennsylvania.
The mother alleges that she ingested Zoloft as directed by her physician during her pregnancy. She states that if the product information had warned her of the potential risks of birth defects to her unborn child, she never would have taken the drug.
Studies indicate relationship between Zoloft and heart defects
The plaintiff states that the antidepressant medication does not currently have the proper warnings as to the dangers that have been associated with its use. In addition, they accuse the manufacturer Pfizer, Inc., of failing to periodically review all medical literature pertaining to the drug. They also accuse Pfizer of failing to report data regarding Zoloft's safety.
A New England Journal of Medicine study published in 2006 shows the causal relationship between a drug like Zoloft—a selective serotonin reuptake inhibitor (SSRI)—and side effects of Zoloft such as persistent pulmonary  hypertension of the newborn (PPHN). The Journal also published a study in 2007 that showed babies born to women who used Zoloft were at substantially higher risk of having heart defects.
Child diagnosed with rare heart defect called Tetralogy of Fallot
The child was born on May 14, 2011, with life-threatening birth defects. The plaintiffs claim that these birth defects were as a direct result of the mother using Zoloft while the child was in utero.
One of the birth defects is saggital craniosynostosis, which is a condition where the normal separation of the parietal bones—forming the human skull—closed too early. Another is Tetralogy of Fallot. Tetralogy of Fallot is a congenital heart defect and is a rare and complex defect involving four heart malformations. Included is a hole in the septum between the two lower chambers of the heart; a thick right ventricle; an overriding aorta; and a narrowing of the pulmonary valve.
The plaintiff bring counts of gross negligence, breach of warranties, constructive fraud, fraud, negligent design, negligence, and design defect.
The plaintiffs seek to hold Pfizer liable for more than $75,000 in damages.
[SmartLink zoloftlawsuit]