New Lawsuit Claims Complications from American Medical Systems Vaginal Mesh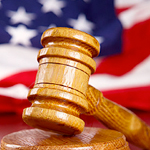 The long list of transvaginal mesh lawsuits grew longer recently with the addition of a new lawsuit against American Medical Systems. The complaint was filed in Florida by a woman who allegedly suffered serious complications from the company's AMS Monarc Subfascial Hammock mesh device.
Plaintiff alleges permanent injuries, mental and physical pain and suffering
According to the complaint, the plaintiff had been experiencing stress urinary incontinence (SUI) and pelvic organ prolapse (POP) and had surgery to implant the Monarc Subfascial Hammock in 2008 to treat these conditions. Subsequently, she suffered permanent injuries from the device that have caused "significant mental and physical pain and suffering" that is ongoing.
The plaintiff is seeking compensatory, punitive, and exemplary damages for her injuries, pain and suffering, and economic loss in an amount to be determined at trial. The plaintiff's husband is a co-plaintiff in the case, claiming loss of consortium because he has been deprived of the "comfort, enjoyment, society and services" of his wife due to her injuries.
Company lied to FDA, lawsuit alleges
The lawsuit alleges that American Medical Systems knowingly made false representations to the FDA about the Monarc Subfascial Hammock, as well as promoting and marketing the device to the public as safe and effective. But the company knew or should have known that the device was not safe, because there had been adverse event reports of serious transvaginal mesh issues from the Monarc Subfascial Hammock, including infection, erosion, extrusion, migration of the mesh, and perforation of organs, the lawsuit charges.
The Monarc Subfascial Hammock is one of several mesh products from American Medical Systems to become the subject of litigation. A number of lawsuits have been filed by women who claim severe pain and suffering, disfigurement, and other complications from AMS mesh devices. Some of the plaintiffs continued to suffer symptoms even after having surgery to remove the mesh. Many AMS mesh lawsuits have been consolidated into an MDL in the Southern District of West Virginia, while other lawsuits against the company are pending in the Superior Court of Delaware.
In 2011, the FDA issued a public warning which stated that serious complications from vaginal mesh devices are "not rare" and a subject of ongoing concern. Studies reviewed by the agency have found that as many as 10 percent of women implanted with vaginal mesh products experience complications.
[SmartLink vaginalmeshlawsuit]