Ohio Plaintiff Claims Propecia Sexual Side Effects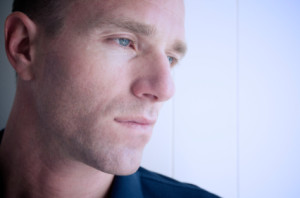 A new Propecia litigation was filed on November 14, 2012 and is taking part in the current MDL located in the Eastern District of New York. The plaintiff is a man from Ohio who claims he suffered from erectile dysfunction after using the Merck & Co., manufactured medication designed to treat male pattern baldness. He states that the symptoms continued even after he stopped taking the drug and filed his case seeking compensation from Merck. He brings counts of negligent infliction of emotional distress, violation of unfair and deceptive trade practices acts, breach or warranties, fraud, strict liability, and negligence. His wife claims loss of consortium.
Propecia's label changed in Sweden in 2006, but not in the U.S. until 2011
Propecia was approved by the FDA to treat male pattern baldness in 1997. The possible side effects Merck admitted were possible included sexual dysfunction, but they indicated that these side effects would dissipate upon cessation of the drug's use.
The Swedish Medicines Products Agency in 2006 investigated reports of patients who still had sexual problems after they stopped taking Propecia. The defendants altered the label that appeared on the drug in Sweden in 2008 to warn of potentially persistent sexual issues, but failed to change the label in the United States until 2011.
Two studies published in The Journal of Sexual Medicine suggested that more than 90% of patients in the study suffered from sexual problems like erectile dysfunction, decreased arousal, and low libido.
Learn more about side effects from this medication by clicking on the link.
MDL formed in Eastern District of New York in April, 2012
As an increasing number of affected patients have filed cases against Merck seeking compensation for their side effects after using Propecia, the U.S. Judicial Panel on Multidistrict Litigation (JPML), on April 16, 2012, ordered all federal lawsuits against the company be consolidated into the Eastern District of New York in an MDL.
Propecia's sales appear to have been influenced by the lawsuits as Merck reported a ten percent decline in sales of the drug for the period that ended on June 30, 2012.
Plaintiff alleges he and his doctor were unaware of risks of Propecia sexual side effects
The complaint of the Ohio man states that he was 46-years-old when his doctor prescribed Propecia and he began ingesting it to treat male pattern hair loss in 2002. He took it from May 8, 2002 to February 3, 2004.
According to the plaintiff, he began suffering from erectile dysfunction in March of 2003. Prior to then, he had never experienced any sexual or cognitive issues and after using Propecia, he experienced both.
During the time he was using the drug, neither the plaintiff nor his doctor had received a warning from Merck as to the risks of taking Propecia and it wasn't until 2011 that the label in the United States was updated to warn that patients had reported a difficulty achieving an erection after they stopped taking the medicine.
[SmartLink propecialawsuit]