Ohio Woman Files Lawsuit Over Husband's GranuFlo Death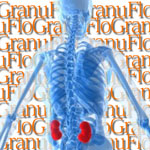 A woman whose husband died suddenly after using GranuFlo or NaturaLyte in dialysis is suing Fresenius Medical Care. The grieving widow, Deborah Swigert of Ohio, filed her lawsuit on November 13, 2012 in the U.S. District Court, Southern District of Ohio.
GranuFlo or NaturaLyte was used in husband's dialysis
According to the lawsuit, Charles Swigert was given dialysis on the prescription of his physician on November 11, 2010 at the Fresenius Medical Care Center in Ohio.
Concentrates are used during dialysis to prevent a buildup of acid in the patient's blood. In Mr. Swiger's dialysis, the concentrate used was either GranuFlo or NaturaLyte. However, while other concentrates use acetic acid, GranuFlo and NaturaLyte use sodium diacetate, which has twice the acetic acid, and therefore GranuFlo and NaturaLyte have the potential to raise bicarbonate levels in the blod more than other dialysis concentrates do. Elevated bicarbonate blood levels can result in metabolic alkalosis (a pH imbalance in which the blood is too alkaline), which can cause arrhythmias and heart attacks.
During dialysis, Mr. and Mrs. Swigert met with a dietician, a social worker, and a doctor who checked Mr. Swigert's heart and lunge. A nurse told Mrs. Swigert that her husband would be taken off the dialysis machine in 15 minutes. However, after just a few minutes under dialysis, Charles Swigert suffered cardiac arrest. He was rushed to the hospital, but passed away that day.
Fresenius accused of negligence and wrongful death
Deborah Swigert's lawsuit charges that Fresenius failed to provide adequate warnings about adverse side effects from using GranuFlo and NaturaLyte. She brings multiple counts against the defendant, including inadequate warnings, negligence, defective manufacturing and design, common law fraud, failure to conform to representations and warranties, and wrongful death. In addition, Mrs. Swigert claims loss of consortium. She seeks damages in excess of $75,000.
More than 900 patients have died after using GranuFlo
In November 2011, Fresenius sent an internal memo to its own dialysis centers warning of the danger of metabolic alkalosis from GranuFlo and NaturaLyte, and telling doctors to make sure to properly adjust the dosages of these concentrates. The memo noted that more than 900 patients had died in Fresenius clinics in 2010 after receiving dialysis with these concentrates. One of those deaths was that of Charles Swigert.
The FDA subsequently investigated Fresenius for sending the warning memo only to its own dialysis centers, leaving patients who received dialysis from other providers at risk. In March 2012, Fresenius finally did warn outside dialysis providers of the risk.
In May 2012, the FDA issued its own warning about GranuFlo and NaturaLyte, and in June 2012 the agency issued a Class 1 recall of both concentrates. Since the recall, many patients who suffered side effects from these drugs have filed lawsuits against Fresenius.
[SmartLink granuflolawsuit]