Plaintiff Claims Merck Responsible for Propecia Side Effects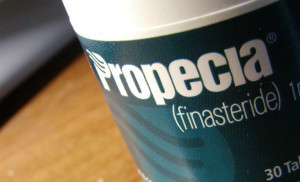 A plaintiff filed a lawsuit on November 6, 2012, against drug maker Merck & Co., the manufacturer responsible for the popular hair loss drug known as Propecia. The lawsuit was filed in the Eastern District of New York by a plaintiff who claims to have suffered from sexual side effects as a result of his use of the medication. According to his lawsuit, he suffered no sexual dysfunction prior to using the medication, but after he took the drug from 2003 to 2007, experienced sexual side effects.
Propecia lawsuits consolidated
Patients across the country have filed lawsuits against drug maker Merck after experiencing side effects of the drug, which is prescribed to treat male pattern baldness. The lawsuit filed by the recent plaintiff has joined a number of others that have been filed by patients across the country. These lawsuits have been consolidated in an ongoing multidistrict litigation case proceeding in the Eastern District of New York, Brooklyn. This consolidation helps expedite the litigation process by combining pretrial processes for multiple similar lawsuits into a single court. Each case in the MDL remains an individual action, which would not be the case in a class action lawsuit.
Studies have shown that Propecia can be linked to sexual side effects including erectile dysfunction, low libido, and a diminished sperm count. Up to 39 percent of men who take the medication experience some degree of sexual dysfunction, and as many as 50 percent of men experience sexual dysfunction that lasts beyond their discontinuation of the medication. Merck has claimed that the sexual side effects are temporary but most patients who have filed Propecia lawsuits have experienced side effects that have lasted much longer than their use of the medication.
Side effects take a toll
Propecia side effects have been documented in patients across the country, and they can take a serious emotional and financial toll. Patients have to deal with the financial costs of medical bills and other treatments that could help diminish their side effects, and these complications can do serious damage to a patient's quality of life. Many patients who have filed Propecia lawsuits are seeking compensation from the drug maker that would help cover their injury-related costs.