Propecia Lawsuit Claims Side Effects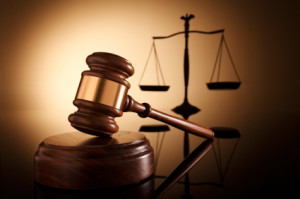 A new lawsuit has been filed by a Propecia plaintiff, joining the lawsuits that have already been consolidated in the growing multidistrict litigation case taking place in New York. The plaintiff filed his lawsuit on November 21, 2012, in the United States District Court for the Eastern District of New York, and he is seeking compensation after allegedly experiencing some of the lasting sexual side effects that have been associated with the male pattern baldness drug.
Side effects lead to diminished quality of life
The plaintiff claims that he was prescribed Propecia by his physician in order to treat male pattern baldness in 1999, and says that he took the medication until 2003. He was just 33 years old when he began his treatment and had not experienced any type of sexual dysfunction or cognitive impairment before taking the medication. During his use of the medication, the plaintiff allegedly experienced both sexual dysfunction including erectile dysfunction and cognitive impairment, leading him to file suit against drug maker Merck. The plaintiff states that he has needed to undergo treatment for depression that has resulted from his sexual dysfunction as well as other medical care and rehabilitation.
The plaintiff's lawsuit is similar to many Propecia lawsuits that have been filed across the country–he claims, like many others, that he was not aware of the risks associated with the medication he was prescribed when he began taking the drug, and says that drug maker Merck actively concealed the risks in the interest of making more profits from the drug. The plaintiff relied on information made public by Merck regarding the safety of the drug–neither the plaintiff nor his physician were able to make an accurate decision about his treatment with the drug based on their provided knowledge of its side effects.
Propecia litigation growing
The plaintiff seeks compensatory, punitive, special, and general damages from drug maker Merck, attempting to cover costs related to his injuries. Follow this link for more information about the risks associated with Propecia and the legal options for patients who have experienced the side effects of the drug.