Stryker Rejuvenate Hip Patient Undergoes Two Revision Surgeries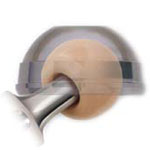 A new Stryker hip implant lawsuit was filed by plaintiff Erma Neagle on November 9, 2012, in the U.S. District Court for the District of Utah. The plaintiff, a resident of Utah, alleges that she experienced serious injuries due to two corrective surgeries following her implantation with the Stryker Rejuvenate hip implant.
In 2010, Neagle had been diagnosed with degenerative joint disease in her right hip and agreed to undergo a hip replacement. The surgery was performed on November 16, 2010 and she received the Stryker Rejuvenate implant.
Utah woman experienced multiple problems from Stryker Rejuvenate
This Stryker Rejuvenate device is unlike other hip implants in that its femoral stem component consists of two parts, a "stem" and a "neck." Both are made of metal and the stem is inserted into the femur with the neck attaching to the top at a metal-on-metal joint. The device can fit the patient's size and angles due to its design—it comes in a variety of sizes and angles and can be customized.
Neagle, however, experienced complications including a recovery time that was considered abnormally long. She also experienced substantial pain and chronic inflammation at the site of the implant and in her groin. She claims a radiating pain in the front right hip, as well as infection.
Rejuvenate recalled by Stryker in 2012
The Rejuvenate was the subject of a July 2012 Stryker hip replacement recall. At that time, both the ABG II and Rejuvenate were removed from the market. Both of these devices are modular hip implants with two-part stem and neck components. Because of their design, the company didn't predict any friction problems that have been known to occur with metal-on-metal implants in which a metal ball is used inside a metal socket. With those types of devices, metallosis and other issues have been reported.
Post-marketing reports concerning the Rejuvenate and ABG II showed that the metal stem and neck components were also rubbing against one another and releasing shards of chromium and cobalt into the bloodstream of patients who had been implanted with these devices. Metal contamination such as this can cause premature failure of the implant, swelling, pain, and inflammation.
When they announced the decision to recall these devices, Stryker admitted that device corrosion and fretting might lead to the need for early revision surgeries.
Stryker accused of failing to adequately test Rejuvenate hip
Due to her complications and infection, the plaintiff required two-step corrective surgery. The first was on July 23, 2012 in which the surgeons debrided (removed foreign and dead material to promote healing) the the infective tissue; they then removed the defective implant, replacing it with a temporary articular spacer with antibiotic cement.
On October 30, 2012, she underwent her second surgery to replace the temporary device with a more permanent alternative.
Neagle claims that if she'd been adequately warned regarding the risks linked to the Rejuvenate device, she would not have agreed to it as her hip replacement device. She holds the company responsible for their alleged failure to perform adequate safety studies to ensure that the Rejuvenate was designed well enough before selling and promoting it.
[SmartLink strykerhiplawsuit]