Thousands of Lawsuits in Pinnacle MDL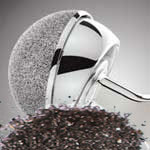 Thousands of plaintiffs have filed suit against DePuy Orthopedics after experiencing complications related to their Pinnacle hip replacement device. More than 3,200 of these lawsuits have been centralized in the federal multidistrict litigation case which is taking place in the United States' District Court for the Northern District of Texas; each of these complaints involves similar accusations against DePuy, most of which claim that the Pinnacle system was defectively designed and manufactured and the manufacturers of the device misrepresented its safety and effectiveness.
Complaints surround Pinnacle device
Plaintiffs who have filed a Pinnacle hip lawsuit are seeking compensation for injuries they have suffered as a result of being implanted with the Pinnacle hip replacement devices, which can include device failure, pain, and a need for a second surgery. This second surgery is known as revision surgery and during the process the old, defective hip replacement system is removed and replaced with a new one. This can cause a further risk of serious complications such as infection and scarring and may not correct all of the problems a patient is experiencing.
The manufacturer's ASR device has also been the subject of a number of complaints and lawsuits. The ASR device was the subject of the DePuy ASR hip recall in 2010, which affected about 93,000 metal-on-metal hip replacement systems. Although the Pinnacle is a very similar device, no recall has been initiated for it at this point in time.
Debilitating pain, inflammation, limited mobility, dislocation of the implant, metal poisoning (also known as metallosis), and a need for revision surgery are among the most common complaints cited by plaintiffs who have filed a Pinnacle hip lawsuit.
Compensation could help pay bills
Patients who have filed a Pinnacle lawsuit are seeking compensation for their injuries, money which could cover costs including but not limited to lost wages, pain and suffering, medical bills, and other losses. The first trial in the multidistrict litigation case in Texas is scheduled to begin in September of 2014. This lawsuit may help to set the tone for the possible results of other lawsuits in the MDL case.