Vaginal Mesh Warnings From FDA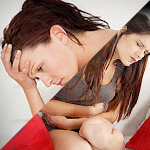 Vaginal mesh products were designed to treat pelvic organ prolapse and stress urinary incontinence, two conditions caused by the weakening of pelvic muscles. Vaginal mesh was intended to give the pelvic muscles and organs support after the muscles were weakened due to menopause, childbirth, or surgery. However, dozens of women have experienced serious mesh problems after being implanted with the vaginal mesh devices, to the point that the Food and Drug Administration issued a safety communication to health care providers and patients regarding vaginal mesh products. This communication, which was issued in 2011, noted concern over the use of vaginal mesh products in the treatment of pelvic organ prolapse and stress urinary incontinence.
Vaginal mesh complications
The FDA noted a number of commonly reported complaints associated with vaginal mesh devices. Patients have noted vaginal mesh erosion (sometimes known as extrusion), chronic infections, pain during intercourse, severe pain, organ perforation, and urinary problems. In addition, many patients experience a recurrence of pelvic organ prolapse or stress urinary incontinence, the conditions they were trying to treat in the first place. For many patients, these side effects require medical intervention in the form of corrective surgeries and even hospitalization.
The Food and Drug Administration has received almost 4,000 reports of adverse side effects associated with the use of vaginal mesh products to date. This number is only expected to grow. Many of the women who have experienced side effects after being implanted with a vaginal mesh device choose to file a transvaginal mesh lawsuit against the manufacturers of the device.
Why file suit?
Patients who have been injured by a vaginal mesh device may choose to file suit because this could allow them to win compensation that could help cover medical bills, lost wages, and other costs associated with the injuries they have had to endure. More than 500 lawsuits against four major companies involved in the manufacture of vaginal mesh–Boston Scientific, AMS, C.R.Bard, Inc. and Johnson & Johnson (Ethicon)–have been consolidated into multidistrict litigation proceedings, and the number of lawsuits will only continue to increase.
[SmartLink vaginalmeshlawsuit]