Woman Claims Defective Product in Vaginal Mesh Suit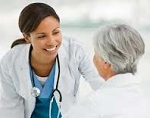 A new lawsuit was filed on October 25, 2012, in the United States' District Court for the District of Minnesota by a plaintiff who claims that she experienced serious complications stemming from her use of a vaginal mesh device manufactured by American Medical Systems. The patient's husband is also joining litigation against American Medical Systems and related parties; the couple is seeking compensatory and special damages from the device manufacturer, as well as discouragement of profits.
Vaginal mesh devices pose problems
The patient plaintiff was first implanted with a vaginal mesh device on January 4, 2008, in an effort to help treat the stress urinary incontinence that she was suffering from. Vaginal mesh devices can treat the conditions stress urinary incontinence and pelvic organ prolapse, both of which are characterized by complications of the weakening of pelvic muscles which can happen with childbirth, menopause, or surgery. The plaintiff claims that soon after being implanted with the device, she began to suffer serious bodily injuries that included pelvic pain, infection, urinary problems, and other injuries. Because of this, she has hired a vaginal mesh lawyer who will help assist her and her husband in their lawsuit.
The plaintiff is not the only woman who has filed a vaginal mesh lawsuit. Many women have experienced similar symptoms such as immune reactions to the mesh and friction between the mesh and tissue. Injury to major nerves and degradation of the mesh are also serious concerns. The Food and Drug Administration issued a Public Health Notification in 2008, warning patients about the risks associated with pelvic mesh products and advising them that complications are "not rare". However, most vaginal mesh products remain on the market.
Concern over vaginal mesh leads to lawsuits
Many plaintiffs are seeking compensation after exhausting financial and emotional resources trying to treat the problems that vaginal mesh has caused them. They are hoping that filing vaginal mesh lawsuits against the manufacturers of these products could result in a settlement or jury award that would help cover the financial costs including medical bills and lost wages of the side effects they have suffered.