Yaz Plaintiff Cites Blood Clots in MDL Suit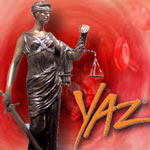 A new complaint has been filed by a personal injury lawyer in Illinois on behalf of a plaintiff who claims that she suffered serious side effects as a result of her use of the popular birth control drug sold as Yaz or Yasmin. The lawsuit joins multidistrict litigation which is currently taking place in the United States' District Court for the Southern District of Illinois and was filed on December 3, 2012, by Janice Fisher with the help of her lawyer. Plaintiff Fisher is seeking compensation for the side effects she experienced.
[SmartLink yazlawsuit]
Lawsuit claims serious injury
Hundreds of plaintiffs have filed Yaz lawsuits nationwide, and many of these lawsuits have been consolidated in the multidistrict litigation case in Illinois. The MDL combines similar cases against the same defendant and helps to streamline the litigation process by combining pretrial proceedings, which means the individual cases can be resolved much more quickly. Plaintiffs involved in these lawsuits claim that they have suffered a number of different Yaz-related injuries, including blood clots, deep vein thrombosis, and stroke.
Plaintiff Fisher claims that she developed a condition known as deep vein thrombosis after she began using Yaz. This condition is characterized by blood clots that have formed deep in the veins of a patent's legs or arms–although not usually life threatening in and of itself, the condition can be fatal if the blood clot breaks off and makes its way to the brain, lungs, or heart of a patient. Fisher, like many plaintiffs, claims that she did not know the risks associated with the use of Yaz and would not have used the medication if she had been adequately informed of these risks.
Yaz lawsuits grow in number
Drug maker Bayer apparently ignored many reports of serious side effects related to their products, instead launching an aggressive marketing campaign promoting the medication with claims that it could help reduce the symptoms of PMS and help with acne. These benefits, however, were not approved by the FDA, who sent a warning to the drug maker, forcing them to discontinue this practice.