Yaz Plaintiff Seeks Compensation After Stroke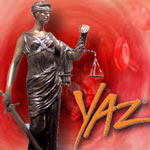 A new lawsuit has been filed against Bayer Corporation by a woman who claims that the birth control known as Yaz caused her to experience physical pain and mental anguish after she suffered a stroke as a result of her use of the medication. Kim Lucas filed her lawsuit on the 12th of October, 2012, in federal court in Texas, but her lawsuit was transferred to the Yaz multidistrict litigation case that is currently taking place in Illinois, combining dozens of cases from across the country.
Serious Yaz side effects
Plaintiff Lucas says that she began using the birth control pill known as Yaz in 2010 after she was prescribed the medication by her doctor for the purpose of treating symptoms of premenstrual disorder as well as irregular menstruation. She began taking Yaz in July of that year, and by October 14, the plaintiff had suffered a blood clot and a subsequent stroke. Because of this, she now has to take blood thinners in order to prevent future clotting–which can pose their own risks. Blood clots can cause a number of further complications, including heart attack, deep vein thrombosis, pulmonary embolisms, and strokes.
Yaz and Yasmin are birth control pills manufactured by drug making giant Bayer, and they both contain the synthetic hormone drospirenone, different from the ingredients in other oral contraceptives. Many of the cases included in Yaz litigation claim that drospirenone is to blame for the side effects so many women have experienced, including blood clots and gallbladder disease. Some studies have shown that women taking Yaz have a much higher risk of developing blood clots than women taking other forms of oral contraceptives.
Yaz lawsuits
For some, the best course of action after experiencing the side effects of Yaz and Yasmin is to file suit. Patients who do this are seeking compensation for their injuries, in the form of settlements that could help cover medical bills and other costs associated with their injuries. Click the link for more information about filing a Yaz-related lawsuit with the help of an experienced personal injury lawyer.
[SmartLink yazlawsuit]