Zimmer Knee MDL in Illinois Adds Lawsuit From New York Plaintiff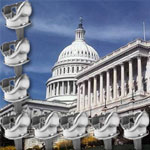 The Zimmer NexGen knee MDL, which is proceeding in the Northern District of Illinois, recently added a lawsuit from Judy L. Pastusec claiming injuries from the NexGen implant. Pastusec originally filed her lawsuit on December 3, 2012 in the U.S. District Court for the Western District of New York, but the case was later transferred to the MDL.
Plaintiff needed revision surgery
According to her Zimmer knee lawyer, Pastusec was implanted with the NexGen device on June 23, 2005. But following the implant surgery, she began to suffer serious complications including pain that was so severe and debilitating that she eventually had to undergo Zimmer knee revision surgery.
The plaintiff states that she has suffered, and continues to suffer, serious injury and harm because of the NexGen knee system, and has incurred large medical expenses to treat her condition. Her lawsuit brings multiple counts against Zimmer, including failure to warn, strict liability, negligence, design defect, and breach of express and implied warranties. Pastusec seeks punitive and compensatory damages in addition to special damages, legal expenses, and double or triple damages as allowed by law.
NexGen advertising was misleading, lawsuit charges
Pastusec states in her lawsuit that her physician was exposed to misleading marketing and advertiising by Zimmer that led him and other physicians to believe the NexGen knee device "that the Zimmer NexGen Knee was safe and effective for use in knee replacement surgery." But despite the marekting, Zimmer knew or should have known that the NexGen "can loosen or otherwise fail in patients… causing personal injury, significant pain, and loss of movement, and that this injury can only be remedied through subsequent revision surgery and/or knee replacement," the lawsuit charges.
NexGen MDL
The NexGen MDL was established to consolidate lawsuits making similar allegations of complications from the NexGen system, citing similar evidence, and making similar charges against Zimmer, the defendant. The goal of the MDL is the streamline litigation by combining discovery and pretrial proceedings, but each lawsuit remains separate and individual, with its own trial and verdict. Although hundreds of lawsuits have been filed alleging complications from the Zimmer NexGen, there has been no NexGen recall.