Zimmer NexGen Knee Lawsuit Moved from Illinois to New York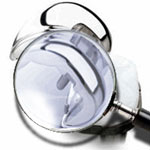 A Zimmer NexGen knee lawsuit filed by Virginia resident Joyce Hale on January 12, 2012 was proceeding in the current multidistrict litigation (MDL) against Zimmer in the U.S. District Court, Northern District of Illinois. Recently, however, the case was severed from the MDL proceedings and is now pending in the U.S. District Court for the Eastern District of New York.
Zimmer marketed their knee device as a better option for active people
According to her lawsuit, on November 7, 2008, plaintiff Hale was implanted with the Zimmer NexGen LPS-Flex knee device. She claims that following the implantation, she experienced serious problems with the knee and it eventually failed. As a result, she required revision surgery and underwent the procedure on May 2, 2011, to remove and replace the implant.
The FDA approved the Zimmer NexGen LPS-Flex in 1999 and the company marketed it as a preferable option for patients who planned to maintain an active lifestyle.
It is alleged by the plaintiff's attorney that the manufacturer's advertising for the high-flex knees was misleading. The suit claims that patients were told they could recover more quickly and would be able to engage in a more active lifestyle with the Zimmer knee. Post-marketing reporters have shown that the knees failed due to mechanical loosening. This can lead to Zimmer knee complications such as pain and wearing away of the bone, severely restricting the patient's daily activities.
Hale brings counts of failure to warn, negligent misrepresentation, breach of warranties and unjust enrichment, design and manufacturing defect, and negligence. Her husband claims loss of consortium and she seeks in excess of $75,000 in damages.
Research shows complications with the Zimmer high-flex implant
An article in the New York Times published in June of 2010 called the assertion of superiority into question due to safety issues with the device. The article relates the activities of Dr. Richard A. Berger as he attempts to inform the public of problems he saw with patients who had received Zimmer knee implants. Dr. Berger is an orthopedic surgeon and former consultant to Zimmer.
Scientific studies have shown these implants to be problematic.
A 2005 study published in the Journal of Bone and Joint Surgery reported no significant difference between the degree of flexion of patients who had the high-flex implant and traditional implants. The same journal published another study reporting that 38% of LPS high-flex knees became loose two years after they were implanted and over half of those patients needed to have the implants replaced.
In 2010, another study was published that revealed that the LPS flex knees were connected to a high number of early loosening of the femoral components in the device.
Dr. S.D. Cho, the lead author of the study, stated that the implant may not even permit the recipient to squat or kneel.
[SmartLink zimmerkneelawsuit]