Zoloft MDL Adds Lawsuit From Mother of Child With Autism and Birth Defects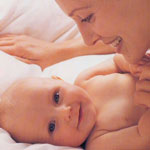 On November 19, 2012, the Zoloft MDL in the Eastern District of Pennsylvania added a new lawsuit filed by a mother whose child was born with autism as well as life-threatening physical birth defects after Zoloft use during pregnancy.
Pfizer did not warn of drug's risks, lawsuit alleges
The lawsuit alleges that although Zoloft manufacturer Pfizer had gotten reports linking Zoloft to birth defects as far back as the 1990s, the company "failed and continues to fail to warn and disclose" to the public and the medical community the risk of side effects resulting from Zoloft use during pregnancy.
As a result, the lawsuit claims, the plaintiff and her physician were not aware of the risk of birth defects when she took Zoloft during her pregnancy in 2004.
Baby born with multiple defects
The plaintiff's child was born with multiple birth defects including anemia of prematurity, which is characterized by low red blood cell count and often requires transfusions; tracheoesophageal fistula, an abnormal connection between the trachea and esophagus, which requires surgery soon after birth; and double outlet right ventricle, a heart defect that often requires surgery.
Along with the physical birth defects, the child has also been diagnosed with autism, a developmental disability characterized by impaired ability to socialize and communicate. Children with autism require ongoing treatment, typically including speech therapy, physical and occupational therapy, and sometimes medications. In June 2011, the Archives of General Psychiatry published a study that found that women who take SSRI antidepressants like Zoloft during pregnancy have an increased risk of giving birth to an autistic child.
Because of his numerous birth defects, the plaintiff's child faces ongoing treatment, medical care, and surgeries, the complaint states. The plaintiff seeks compensatory and punitive damages in excess of $75,000.
Zoloft litigation
Many parents of children with birth defects allegedly caused by Zoloft have filed lawsuits against Pfizer. The Zoloft MDL was established on April 17, 2012 by the Judicial Panel on Multidistrict Litigation to consolidate these lawsuits. Judge Cynthia M. Rufe is overseeing the MDL, which currently consolidates nearly100 lawsuits.
Zoloft use during pregnancy has been linked to a host of birth defects, including congenital heart defects, PPHN, cleft palate and lip, club foot, omphalocele (a condition in which the infant's abdominal organs stick out of the navel), abdominal birth defects, neural tube defects, craniosynostosis (malformation of the skull), and anal atresia (the partial or complete closure of the anus).
[SmartLink zoloftlawsuit]